Nick Gordon Says He Will Meet Bobby Brown's Conditions For Seeing Bobbi Kristina If...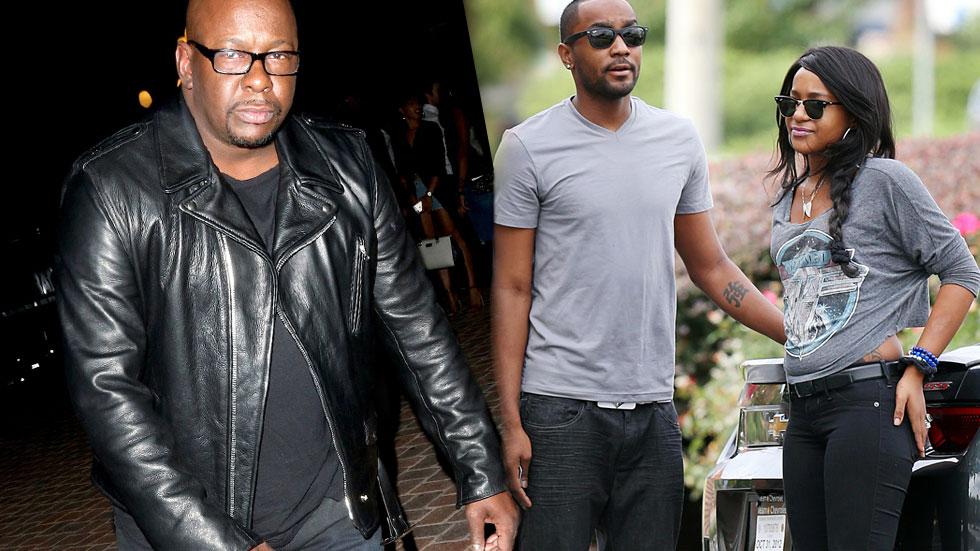 As Bobbi Kristina Brown fights for her life at Emory Hospital in Atlanta, her father, Bobby Brown, and boyfriend, Nick Gordon, continue to disagree over what's best for her.
"I can't wait till she wakes up and dismiss all of the negative thoughts. There is a reason why her mom made me promise to look after her," Gordon, who has been asking Bobby for visitation rights to see Bobbi Kristina, wrote on Twitter on Sunday.
Article continues below advertisement
"If Bobby can guarantee me that I can see her 24/7 I'll meet the conditions," Gordon said, referring to an earlier statement released by Bobby's lawyer.
Gordon's lawyer issued a statement to RadarOnline.com saying, "Bobby Brown has consistently prohibited Nick, who Bobbi Kristina would want by her side, from being there. Per his own words, Mr. Brown has only "offered an opportunity to potentially meet with Bobbi Kristina" if Nick were to meet certain conditions, conditions that we, his attorneys, have advised him not to meet, particularly in light of Mr. Brown's inability to guarantee access.
"But in an effort to do all he can to visit, Nick has repeatedly offered to meet with Mr. Brown privately to discuss his request in person, rather than through lawyers. Those offers have also been rejected. We hope Mr. Brown has a change of heart."
On Saturday, Gordon made a plea on Twitter to see the woman he once called his wife. "Let me in the hospital to see my girl and let her hear my voice SHE WILL WAKE UP!!!" Gordon wrote. "If she hears MY voice let me massage her, play her favorite music I believe it will help. If you ask Bobby anything abt he cannot answer."
Bobby's lawyer responded to Gordon's plea saying, "To address the continued and never ending media requests for comment about Mr. Gordon's requests to visit Bobbi Kristina, let me be very clear, Mr. Gordon was offered an opportunity to potentially visit Bobbi Kristina and he declined to meet the terms of any possible visit. We are only concerned with individuals that can help Bobbi Kristina and bring resolution to this investigation. Obviously Mr. Gordon is not as desperate to visit Bobbi Kristina as he wants the world to believe."