'Run!' Stripper Warns Jen Garner About Hubby Ben Affleck - 'Always A Cheater'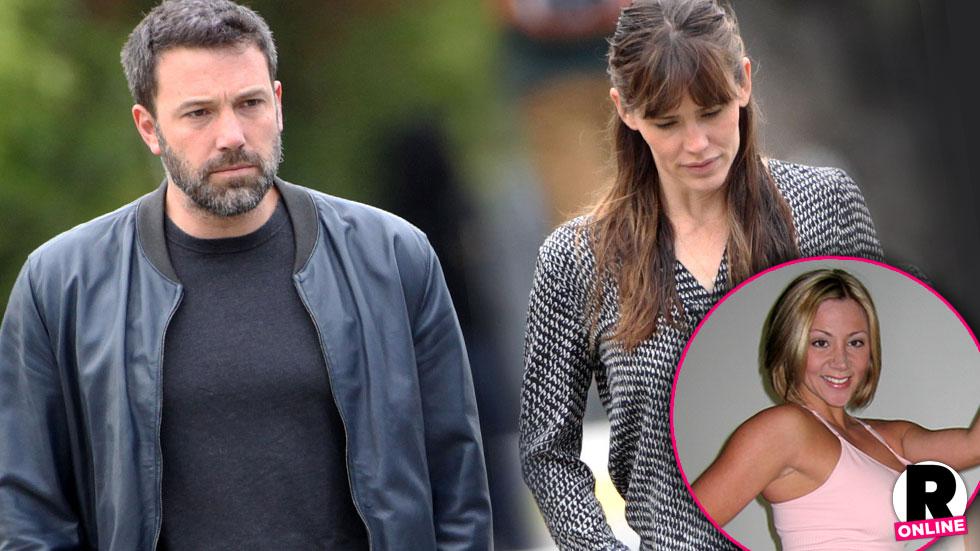 The stripper involved in Ben Affleck's ugly split from Jennifer Lopez back in the early 2000s has told The National ENQUIRER she's not shocked his marriage to Jennifer Garner is allegedly kaput!
"No, I can't say I'm surprised," former blonde bombshell Tammy Morris, now 41, said in an exclusive interview.
"I believe, 'Once a cheater always a cheater.' My advice to Jen is: 'Run!' "
In a blockbuster interview in the Aug. 19, 2003 National ENQUIRER issue, Morris, then 29, revealed how love rat Affleck cheated on then-fiancée J.Lo with her!
Article continues below advertisement
While Affleck vehemently denied the story at the time, Morris passed multiple polygraph tests regarding her account of their lusty romp.
"It's a night I'll never forget!" Morris gushed.
Then a dancer at Brandi's Exotic Nightclub in Vancouver, Canada, Morris reportedly hooked up with Affleck, now 42, during a wild sex-and-drugs party at a private home with several strippers.
"I positioned myself right by him on the bed," Morris said. "He started to caress me. Then he started to give me oral sex. I couldn't believe it! It wasn't the greatest I've ever had, but it was from Ben Affleck!"
Weeks later, on Sept. 10, Affleck and Lopez called off their wedding -- just four days before they were set to say "I do."
The couple, dubbed "Bennifer," briefly reunited, but split for good in January 2004.
Affleck later married Garner, who was pregnant, in June 2005. They're now the parents of three children.
In a recent world-beating scoop, The ENQUIRER detailed how Affleck and Garner are headed for a $150 million divorce.
In a new twist, The ENQUIRER has also learned that Affleck has consulted a top Hollywood divorce lawyer!
Morris – now married and expecting her third child – delivered a parting shot to the doomed marriage.
"I was really hoping Ben had turned his life around," she said. "He married the all-American girl. It's too bad he couldn't make it work."