Exclusive
Reality Bites: Tori & Dean At War Over Plans For New Show — He Refuses To Film!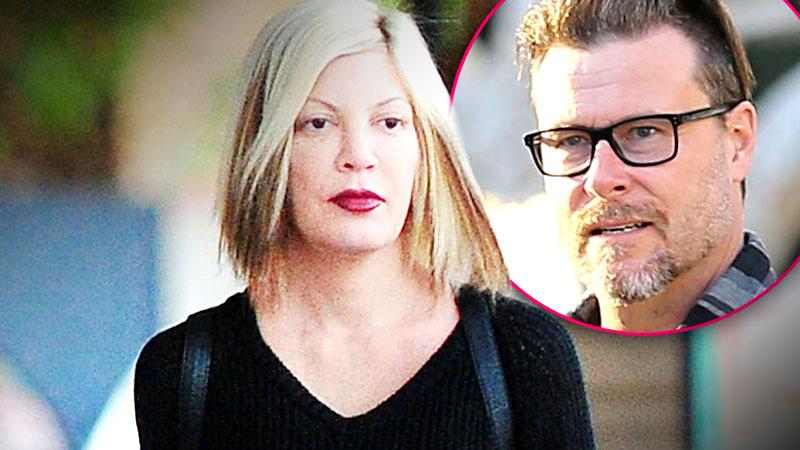 Tori Spelling and Dean McDermott just celebrated their ninth wedding anniversary on Thursday, but the former 90210 star is angry with her cheating husband! RadarOnline.com has learned that the father of five is refusing to participate in any more filming for her Lifetime reality show, True Tori, putting their reality TV careers in Jeopardy.
"Lifetime is refusing to do the show unless Dean participates, as it won't be worth it to only features Tori," an insider told Radar.
Article continues below advertisement
"But Dean doesn't want anything to do with the show because he got such grief from Tori's fans and the public after the last one. Tori has tried everything to try and persuade Dean not to do it, including giving him editorial control, but he isn't budging."
Spelling had hoped the show would proceed without Dean, and recently told Meredith Viera she was confident it could.
"I know that Dean wants to silence his voice, he has said he doesn't want to come back to the show, that he wants is privacy back," Viera said. "Is that going to be the case then?"
"Yes," Spelling admitted.
Viera asked, "Can you do a show without Dean being a part of it? Is that the end of the show now?"
Spelling insisted, "I don't think so. For me, it's True Tori. I have a lot more to tell."
Spelling has come under fire for airing her marital issues and the aftermath of McDermott's affair on the Lifetime series, but she said, "I don't think it's too much, because if everything hadn't been made as public as it was, I would have chosen to deal with this privately with my husband​. … I just chose to deal with it because it was my journey, my truth and women everywhere go through this. I wanted to put it out there."
Spelling posted a loving photo of herself and McDermott on Instagram Thursday for their anniversary, but the source said it was all for show:
https://instagram.com/p/2YrAdzxubD/?taken-by=torispelling
The source added, "The public shouldn't be fooled by the happy pictures of Tori and Dean on social media. Behind closed doors, they are still constantly fighting, and Tori doesn't trust Dean."