Another 'Teen Mom' Birth! Amber Portwood's Baby Daddy Gary Shirley Welcomes Daughter With Girlfriend Kristina Anderson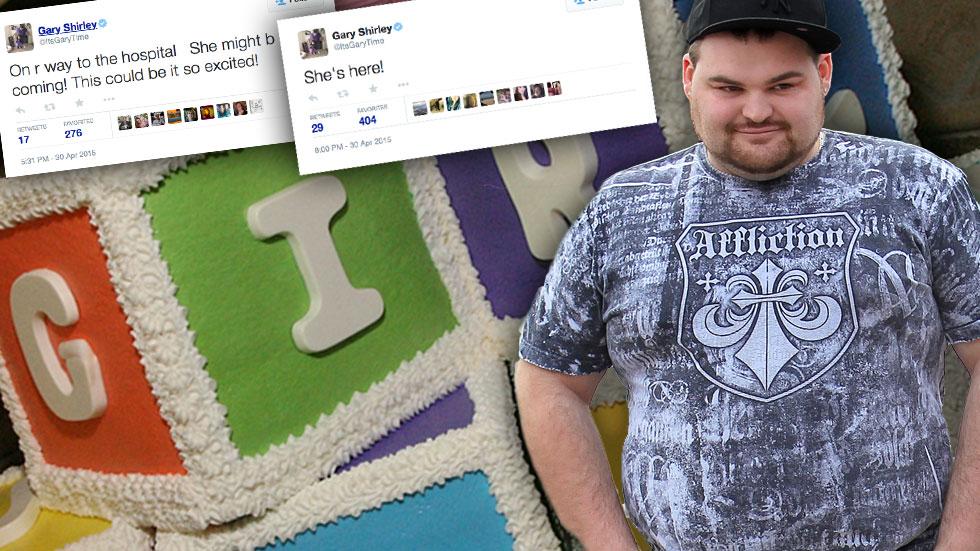 Another Teen Mom baby has arrived!
Amber Portwood's ex Gary Shirley is a father for the second time, he announced on Twitter late last night.
The Teen Mom OG dad, 27, and his girlfriend Kristina Anderson, 33, welcomed a daughter.
"She's here!" he tweeted just three hours after announcing that the family was heading to the hospital.
Article continues below advertisement
"Amber was really upset" upon hearing the news, a family insider told RadarOnline.com at the time.
Six months later, Portwood was caught on MTV's cameras sobbing over her baby daddy's impending arrival.
"I'm at my worst probably today," she told producer pal Heather on a Teen Mom OG episode last month. "I would never be able to get over him having a kid with somebody else, ever."
In real time, the 24-year-old mom of Leah, 6, has "moved on" from Shirley, says a source.