Exclusive
On Lockdown: Shonda Rhimes Warns 'Grey's Anatomy' Staffers Not To Discuss Patrick Dempsey Affair — Or Be Fired Like Patrick!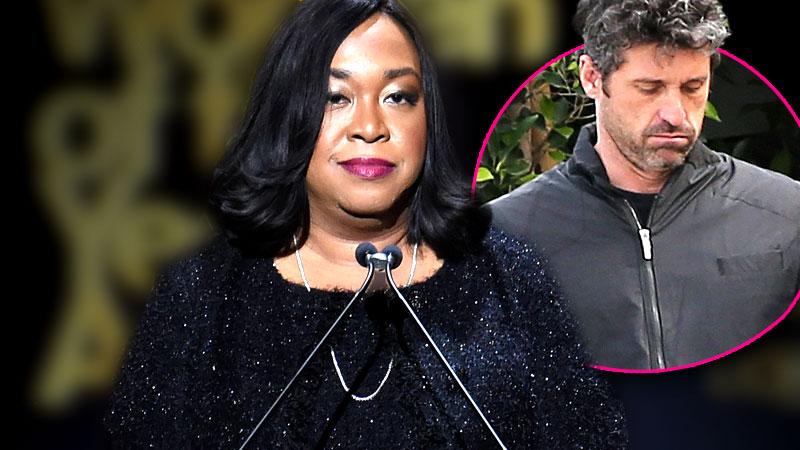 Not long after RadarOnline.com revealed bombshell details about Patrick Dempsey's fling with a Grey's Anatomy staffer, series creator Shonda Rhimes scrambled to put her show on lockdown. RadarOnline.com has learned that the series creator sent a harsh email to cast and crew, warning them to keep quiet about the affair — or be fired!
According to a show insider, "Shonda was very unhappy to learn Patrick's affair with a Grey's Anatomy staff member had been made public. Suspecting it was individuals from the cast and crew, she sent a stern reminder via email that anyone caught leaking information to the press would be fired immediately. The cast and crew all have signed non-disclosure agreements, prohibiting any details from their employment being discussed publicly."
Article continues below advertisement
"Even though Patrick and Shonda are obviously not on the best terms, she doesn't want to see his name dragged through the mud," said the source.
As RadarOnline.com reported, Dempsey was suddenly fired from Grey's in April, just a few months after his wife of 15 years, Jillian Fink, filed for divorce. Soon, it was revealed that he had been having an affair with a much-younger staffer from the show.
"It was obvious to everyone Patrick was sleeping with her," an insider previously told RadarOnline.com. "It got very messy and emotional on set and became a huge liability."
"Patrick would remain in his trailer after hooking up with her on set and refuse to come out," the source claimed. "He had also been complaining about the storyline of his character, and felt he wasn't getting enough screen time."
Dempsey's rep previously denied the affair.
Meanwhile, Grey's Anatomy "is on hiatus and so it was very alarming for the crew to get this email from Shonda," the source added. "No one wants to jeopardize their jobs, and everyone just wants the Dempsey drama to end."