A 'New Chapter': Patrick Dempsey's Shocking Exit From 'Grey's Anatomy' Stuns Fans -- Shonda Rhimes Weighs In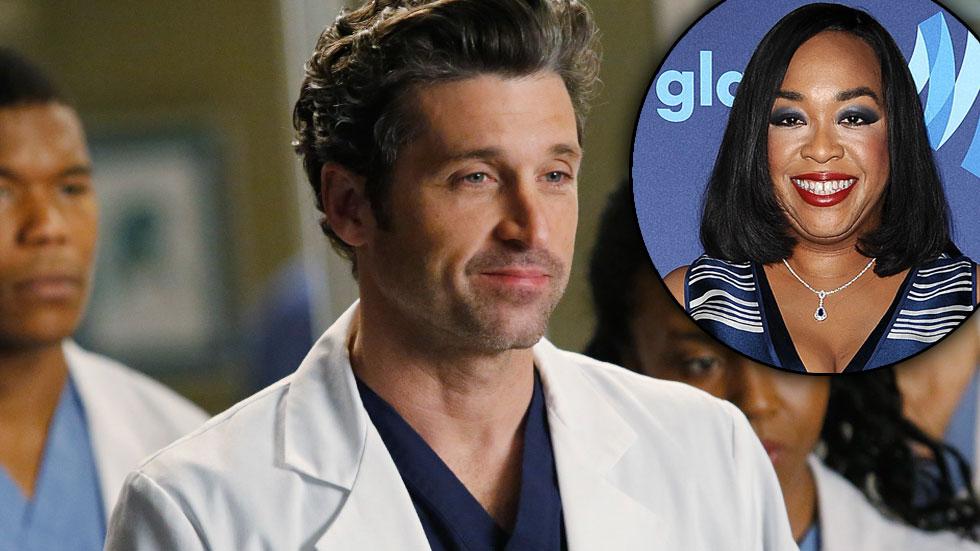 In a shocking twist that left Grey's Anatomy fans at a loss, Patrick Dempsey's infamous "Dr. McDreamy" character was killed off the long running series in a sudden car crash.
Show creator Shonda Rhimes was quick to tend to her heartbroken fans, releasing a statement on the matter:
"Derek Shepherd is and will always be an incredibly important character — for Meredith, for me and for the fans. I absolutely never imagined saying goodbye to our "McDreamy." Patrick Dempsey's performance shaped Derek in a way that I know we both hope became a meaningful example — happy, sad, romantic, painful and always true — of what young women should demand from modern love. His loss will be felt by all. Now, Meredith and the entire Grey's Anatomy family are about to enter uncharted territory as we head into this new chapter of her life. The possibilities for what may come are endless. As Ellis Grey would say: 'the carousel never stops turning.'"
Article continues below advertisement
Dempsey's exit doesn't come as a total shock, however, after months of speculation suggested that he hadn't signed on passed season 11 for the series.
In 2014, Dempsey also discussed his Grey's exit, telling the Portland Press Herald that he would be stepping away from the show "very soon."
Dempsey's costar Caterina Scorsone also dished on the shocking episode, calling it a sad moment for the cast but an "exciting" new beginning for the series' core storyline.
"It is a fundamental change," she shared with the Hollywood Reporter. "I don't know how it will be interpreted by the writers or audience, but I think it really grounds the show in that it's about human resilience…It finally drives home the point that Grey's Anatomy is not just about a love story; this is about human resilience."
Will you survive without Dr. McDreamy? Let us know in the comments below!