Dissed! Shonda Rhimes BLASTS Katherine Heigl In New Interview – 'I Don't Put Up With Nasty People'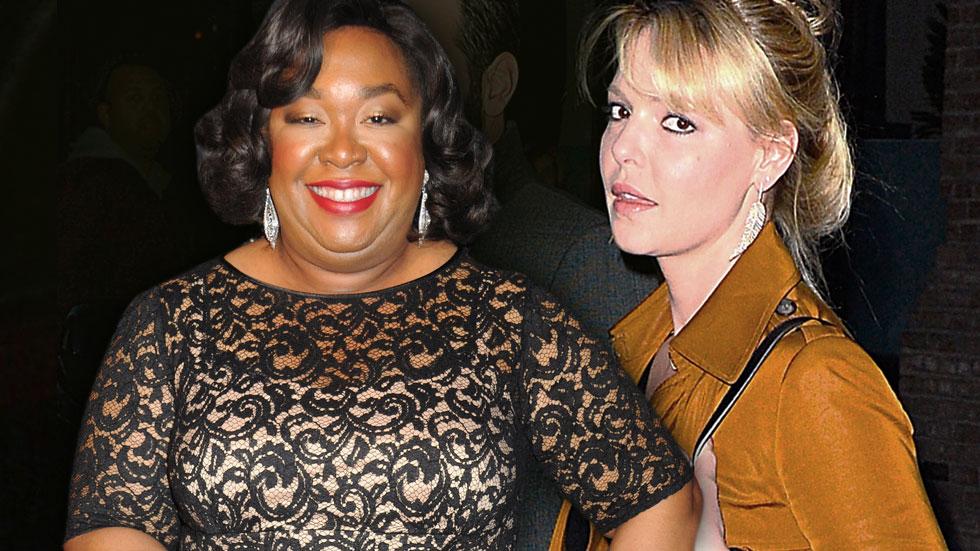 Shonda Rhimes isn't playing around when it comes to her opinion about Katherine Heigl!
In an interview with The Hollywood Reporter, the ABC powerhouse talked about what she has learned since launching Greys Anatomy and how she applies her "no a**holes" policy to her megahit show, Scandal.
"There are no Heigls in this situation…I don't put up with bullsh*t or nasty people," Rhimes tells the trade publication. "I don't have time for it."
Article continues below advertisement
Heigl famously dissed the show that made her famous after withdrawing her name from the Emmys claiming the writing for her role wasn't good enough to elicit a nomination.
Rhimes also addressed the controversial New York Times article that penned her as an "angry black woman." The TV writer and producer explained why she didn't request a retraction from the paper:
"In this world in which we all feel we're so full of gender equality and we're a postracial society and Obama is president, it's a very good reminder to see the casual racial bias and odd misogyny from a woman written in a paper that we all think of as being so liberal."
MORE ON:
The Hollywood Reporter
What do you think about Rhimes' words? Sound off in the comments below!