Columbus Short Fired From 'Scandal' Amid His Own Domestic Violence Scandal!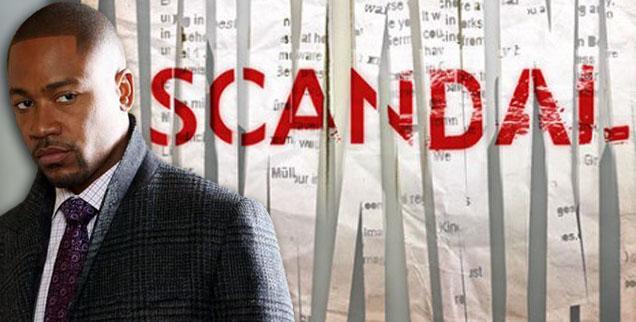 Columbus Short will not be returning the ABC hit show Scandal, RadarOnline.com is reporting.
The leave stems from explosive domestic violence and horrifying abuse claims Short's wife has made against him — landing him in his real life scandal.
"At this time I must confirm my exit from a show I've called home for three years, with what is the most talented ensemble on television today. I would like to first thank Shonda Rhimes for the opportunity to work with such an amazing cast," Short said in a statement given to The Hollywood Reporter.
Article continues below advertisement
Shocking Stories You Didn't Believe But Turned Out To Be True
"Thank you Gladiators, who have supported me throughout my entire career and of course to ABC and Shondaland for allowing me to play such a pivotal role in the Scandal series. I have enjoyed every single minute of it. Everything must come to an end, and unfortunately the time has come for Harrison Wright to exit the canvas.
"I wish nothing but the best for Shonda, Kerry Washington and the rest of the cast, who have become like a second family to me in such a short amount of time. For this, I will forever be grateful."
Short, 31, was arrested several times in the last few months for domestic violence and even has arrests stemming back to 2010 for aggravated battery.
As RadarOnline.com exclusively reported, most recently Short's wife, Tuere Tanee Short, claimed he assaulted her on April 7 in their home.
"He then pinned me on the couch and began to choke me. He placed the knife close to my neck and threatened to kill me and then kill himself," she wrote in an April request for a restraining order against Short.
"He insisted that we play a game he called 'Truth or Truth' and told me if I lied to him he was going to stab me in the leg… He placed the knife next to my throat two more times and again threatened to kill both of us."
Short and his wife are currently embroiled in a nasty divorce proceeding in which she's seeking sole custody of their 2-year-old daughter.
A custody hearing has been scheduled for May 6.