Exclusive
Inside Patrick Dempsey's 'Very Messy & Emotional' Fling With Younger 'Grey's Anatomy' Staffer: Trailer Hookups & More!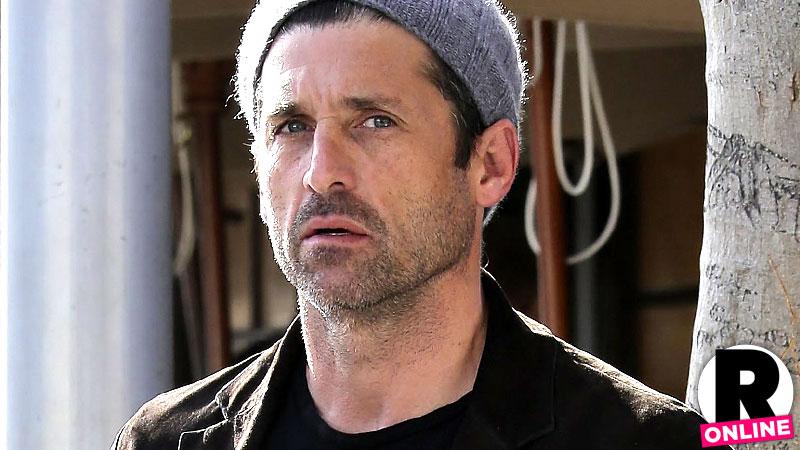 McDreamy's legacy turned into a nightmare when he was suddenly fired from Grey's Anatomy last month. But RadarOnline.com has learned that trouble was brewing on set for months — all over Dempsey's relationship with a much-younger Grey's staffer!
According to a show source, "Patrick's affair with the staffer on the show began last August."
"It was obvious to everyone Patrick was sleeping with her," the insider told Radar. "It got very messy and emotional on set and became a huge liability."
Article continues below advertisement
"Patrick would remain in his trailer after hooking up with her on set and refuse to come out," the source claimed. "He had also been complaining about the storyline of his character, and felt he wasn't getting enough screen time."
Amid the drama, Dempsey was "suspended" for a while, according to the source, and the female staffer was allegedly moved off set to Rhimes' production offices.
"Shonda doesn't put up with any off-screen antics," said the source.
Dempsey was soon allowed to come back, but the damage had already been done.
"There were lingering feelings of anger towards Patrick, and it was only getting worse," the source said. "This is when he began showing up late, not remembering lines. Shonda had no other choice but to fire him."
A rep for Dempsey denied "this absurd story."
Meanwhile, the fall-out of the fling spread beyond the Grey's set.
Fans were stunned when his longtime wife Jillian Fink filed for divorce after 15 years of marriage in January.
Article continues below advertisement
When asked about the split, Dempsey hinted that work had something to do with the relationship's ultimate unraveling. The actor told reporters that he had been "spread so thin" because of the show's demanding schedule.
But the source insists, "The Grey's Anatomy set is one of the most family-friendly in the business. Shonda has nurseries, not only for the star's babies, but the crew as well. Family members were always welcome to come by the set."
A rep for Rhimes didn't immediately respond to Radar's request for comment.
Watch: Patrick Dempsey and wife Jillian Fink arrive at the Valentine's Day Premiere