Dirty Dempsey Divorce​: Ellen Pompeo Reportedly Had Patrick Fired For 'Inappropriate Relationship' On Set​, Source Claims 'She Was Angry'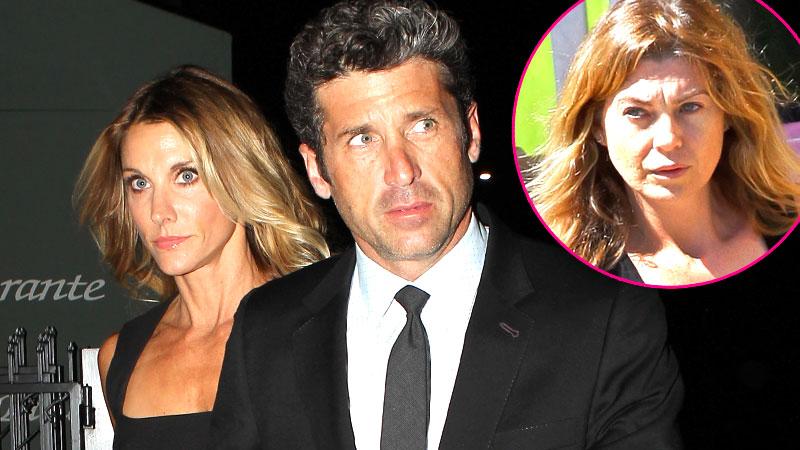 UPDATE:
Insiders tell RadarOnline.com that contrary to In Touch's report, Pompeo had nothing to do with Dempsey's affair going public, or his dismissal from Grey's.
***
Patrick Dempsey shocked the world when he divorced his longtime wife Jillian Fink, and was just short of causing a universal heart attack when his infamous Grey's Anatomy character was killed off the hit show.
Dempsey, 49, previously gushed about his marriage to his makeup artist wife, 48, saying, "The best part about being married is feeling centered. Nothing else matters so much as long as you can come home and be with your family."
Article continues below advertisement
When asked about his split, Dempsey hinted that work had something to do with the relationship's ultimate unraveling. The actor told reporters that he had been "spread so thin" because of the show's demanding schedule.
But in a new issue of In Touch, insiders claim that it was Dempsey's Grey's Anatomy gig that got him fired – and divorced!
"Patrick had an inappropriate relationship with a young woman who worked on the set," a source told the magazine. "Costar Ellen Pompeo found out and was angry because she's close friends with Jillian, so of course, she told her."
The incident, unsurprisingly, allegedly led to Dempsey's departure from ABC.
The insider claims that show creator Shonda Rhimes "as no patience for that kind of behavior" and promptly wrote his exit.
This divorce could get nasty!
A rep for Dempsey denied the "absurd story."
Do you think Patrick Dempsey cheating ended his marriage? Let us know in the comments below!
Watch: Happier times, Patrick Dempsey and wife Jillian Fink on the red carpet