Mariah Carey Says American Idol Was 'The Worst Experience Of My Life' –– Singer Shocks In Calling Former Show 'Boring' & 'Fake'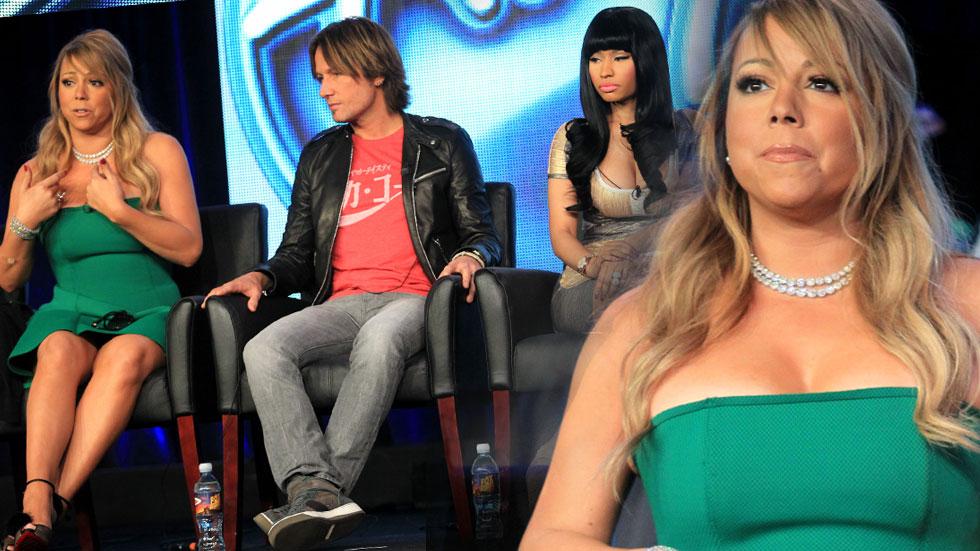 Mariah Carey griped about her time on American Idol Thursday, calling the Fox show "fake" and labeling "it the worst experience of my life."
Speaking with Australia's Kyle & Jackie O show, Carey vowed she would "absolutely not" come back to the show for its finale when it wraps up after 15 seasons next year.
"Hell no!" the "Vision of Love" singer told the radio hosts, pointing to the rivalry with Nikki Minaj she believed producers instigated, to add drama to the program during her run on the show in 2013.
Article continues below advertisement
Hear the audio on RadarOnline.com
"I don't think they had any intentions for us to have a good experience during that show," said the diva, who's currently performing her "Mariah #1 to Infinity" show in Las Vegas. "Pitting two females against each other wasn't cool.
"It should've been about the contestants, instead of some nonexistent feud that turned into even more ridiculousness."
Carey earlier vented about her time on the show two years ago, telling Hot 97 of working alongside Minaj, "It was like going to work every day in hell with Satan."
The 45-year-old songstress didn't stop short at her feud with Minaj, also knocking the show for what she said was a contrived set-up.
"It's so boring and so fake, I'm sorry," the Grammy-winner said. "I just think -- when I say it's fake, I mean, you have to make up things to say about people.
"When a performance is good, I want to say 'It's good' and end it there."