Kris Jenner's Shocking First Reaction To Bruce's Transition: 'I Feel Sometimes Like' Our Old Life 'Didn't Exist'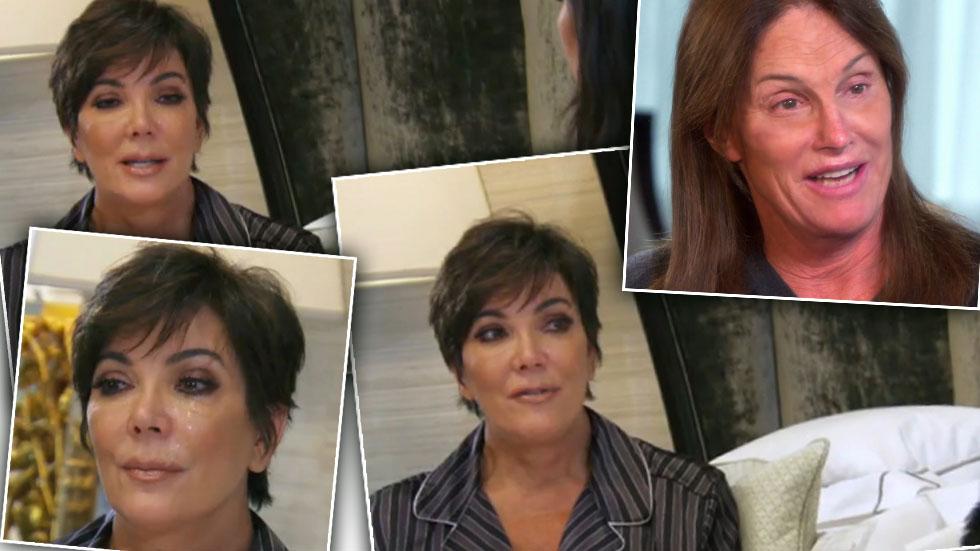 Kris Jenner was in tears over ex Bruce Jenner's transition, in her initial reaction to her ex-husband's life-changing decision on Keeping Up with the Kardashians.
In a preview of the blockbuster reality TV moment, broadcast on TODAY, Kris and daughter Kim Kardashian sat on a couch, with the "Momager's" superstar daughter sensitively explaining to her mother the inner turmoil the Olympian himself detailed in his 20-20 interview last month.
Article continues below advertisement
Watch the video on RadarOnline.com
As RadarOnline.com previously reported, Kris has been tough to pin down in the wake of Bruce revealing his gender transition to the nation to Diane Sawyer on ABC, initially reacting with hostility, then denying (and later recanting) the fact that the network tried to get ahold of her for her reaction to her ex-husband's journey.
Kim's behavior in the preview clip is consistent with Bruce's comments that she's been the most supportive, and vocal, member of the family when it comes to the intense time of change.
The special two-part edition of Keeping Up with the Kardashians will air May 17 and 18 on E! at 9/8c.