Pre-Reality TV Bruce Jenner & Ex Kris Strutted Their Fitness Stuff In Hysterical 90s Infomercial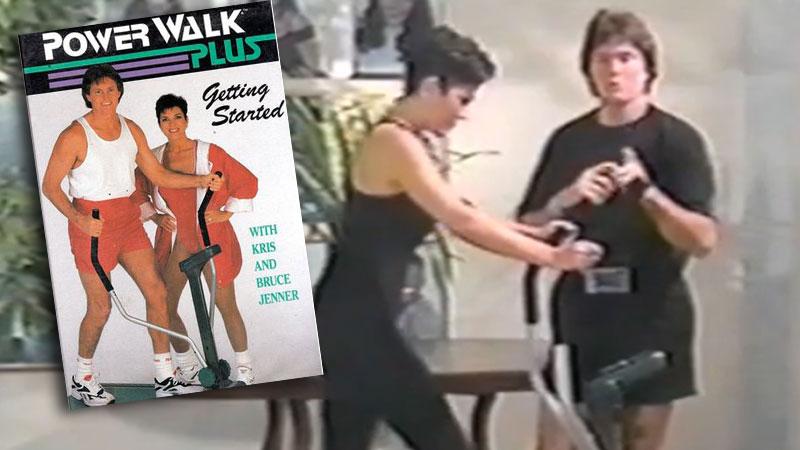 If you thought the fun was over with Kris and Bruce Jenner, you thought wrong. As it turns out, the Keeping Up With the Kardashians stars once appeared in a hysterical vintage workout video for Power Walk Plus, many moons back.
Daughter Khloe – bless her – posted a deliciously hilarious peek of their infomercial debut on her Twitter account.
In the clip, the two moguls demonstrate the Power Walk Plus with some serious style. Kris certainly works it, not to mention that leotard.
Article continues below advertisement
"You control the pace," Olympian Bruce explains. "You'll be fine as long as you stay nice and erect." He's talking about posture, of course.
Sporting a pair of short-shorts, Bruce looks remarkably different from what we've seen of him recently.
Despite a less-than amicable divorce, Bruce and Kris manage to maintain healthy relationships with their children, and grin-and-bare-it through awkward family gatherings.
Let's hope this keeps them laughing about the good times!
What do you make of Kris and Bruce's coaching skills? Sound off in the comments below!