Gosselin Custody Battle Explodes! Jon Reportedly Takes Hannah Away From Kate After Daughter Complains About Monster Mom's 'Cruelty'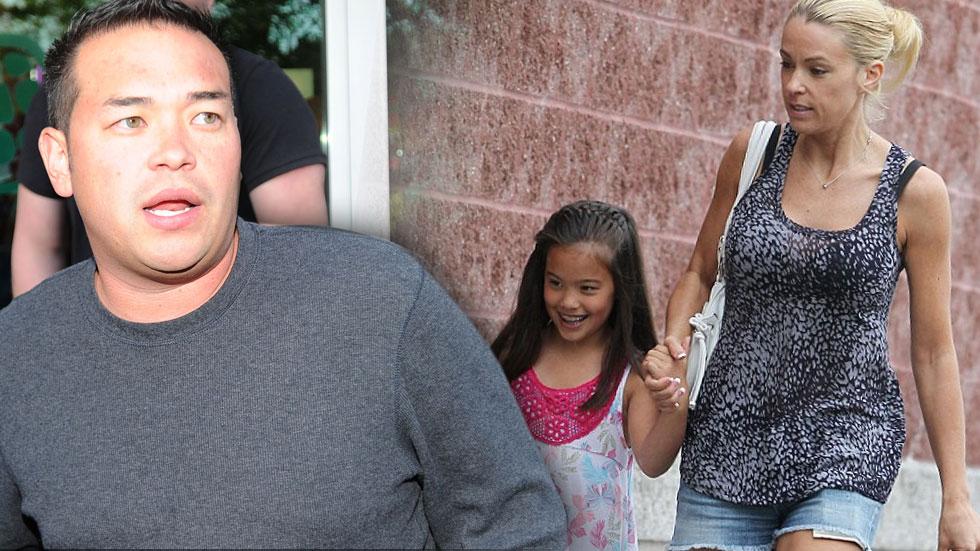 Bitter exes Jon and Kate Gosselin have been battling over custody of their eight children for years— but the fight reportedly just took an explosive and unexpected turn.
According to In Touch, the 38-year-old dad called his local Pennsylvania child services and took emergency custody of their daughter Hannah when the 11-year-old sextuplet complained about her mother's "cruelty" on April 23.
The controlling Kate, who as RadarOnline.com exclusively reported, was accused in court documents of spanking their children and forcing them to eat moldy food, didn't just allow her young daughter to be taken by her father without a court order.
Article continues below advertisement
"Kate showed up to Jon's house and stood in the street screaming for Hannah to come home," an insider tells the magazine. "But Hannah wouldn't leave."
Attempting another tactic, the Kate Plus 8 reality star, 40, allegedly called the cops three days later, claiming Jon threatened her and left Hannah alone while he was deejaying at night.
After spending four days with her father, Hannah returned home to Kate. But according to the source, the latest battle is just beginning.
"Jon will be filing a petition to modify custody, and if he gets it, he'll be contacting TLC to put a stop to filming," the insider reveals. "Hannah doesn't want to film but Kate is making her, and she's not the only child who has no interest in being on the show."
"He wants them to be safe and have a normal childhood."