'Teen Mom' Farrah Abraham Slams Maci Bookout For Having A 'Lying Problem,' Says 'She Needs Some Mental Help'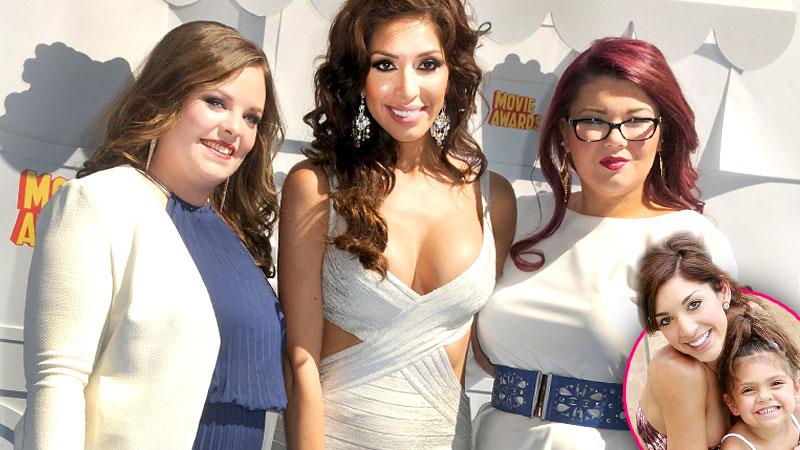 Despite a less-than favorable reputation and ongoing criticism, Farrah Abraham is still ruling the roost in reality TV – at least she seems to think so!
In an interview with In Touch, the 23-year-old mother admits that she was not welcomed back to MTV's Teen Mom with open arms at first. But her luck soon changed when the show aired to underwhelming reviews:
"Producers saw that the series was seriously lacking without me," Abraham bragged. "Obviously, it wouldn't be as good!"
Article continues below advertisement
Though cast mate Maci Bookout was, according to Abraham, jealous of the reality star's return, things seem to be going smoothly for the Teen Mom gang overall.
Abraham did manage to take some jabs in Bookout's direction, however, saying she had a "lying problem" when the Teen Mom rival didn't make good on her promise to leave the show upon Abraham's return.
"Maybe she thinks there's so much attention on me that she needs some," Abraham shared. "I feel like she needs mental help. I would never let my daughter around parents like Maci."
Later, she added: "I don't hang out with moms who have shared houses with partiers and had beer pong tables. I don't condone that."
Ouch!
But things are looking up in Abraham's love life, as she enjoys her new relationship with 26-year-old Simon Saran.
"We are going on fourth months and I feel like we can grow together," she gushed. "Sophia loves him. Finding a father figure for her is very important to me."
Article continues below advertisement
However, the young mother's endeavors in pornography have certainly tainted her already notorious reputation. When asked if she felt punished for being an adult film star, Abraham answered: "I felt wrongly judged. I'm just trying to do the best for myself."
As for plastic surgery, Abraham claims she's "done" except for fillers and lip injections.
"Everything I've gone through has weighed a lot on me and made me look older. I don't want to look any older!"
Are you happy to have Farrah back on the show? Let us know in the comments below!