Departing Diva? 'The Voice' Staffers Don't Want Christina Aguilera Back Next Season -- 'Had A Really Bad Attitude'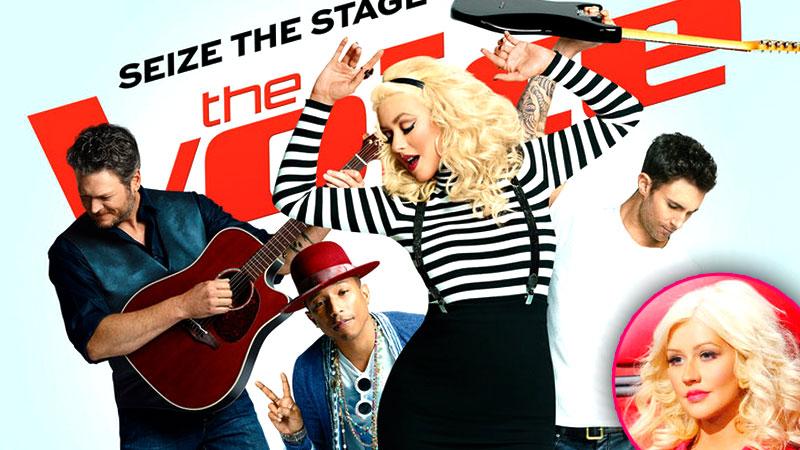 Could Christina Aguilera be giving up her judge's chair yet again? A source close to production for NBC's hit reality singing competition show The Voice tells RadarOnline.com that staffers on set are hoping the mega-diva does not return next season.
"No one wants Christina to come back as a judge on season nine of The Voice," the network insider tells RadarOnline.com exclusively.
As RadarOnline.com previously reported, the 34-year-old "Fighter" singer angered production staff in the beginning of the season with her antics, which included being late to set and constantly fighting with the other judges, particularly Adam Levine.
Article continues below advertisement
Now that Season Eight is wrapped and a winner has been declared, the source says that Aguilera's behavior did not improve over the weeks of competition.
"She was really difficult to work with this season. Tensions between her and Adam were consistent, but she also just had a really bad attitude," says the source.
"She showed up late a lot, took forever for hair and makeup and was just very demanding."
In fact, for the season finale, Aguilera took a jab at former fan favorite judge Shakira by mimicking her accent and her mannerisms in a viral video.
"Everyone is really hoping that they bring either Gwen Stefani back, or Shakira," the source tells RadarOnline.com, revealing that Stefani's contract negotiations are underway. "They were both a million times easier to work with than Christina ever was."
"She just thinks that she is the reason the show is still on and that it should revolve around her. Her act is getting old."
Do you think that Christina Aguilera should return as a judge on The Voice next season?