Just Kidding? Blake Shelton Calls Voice Co-Judge Adam Levine a 'Douchebag' After Skipping His Wedding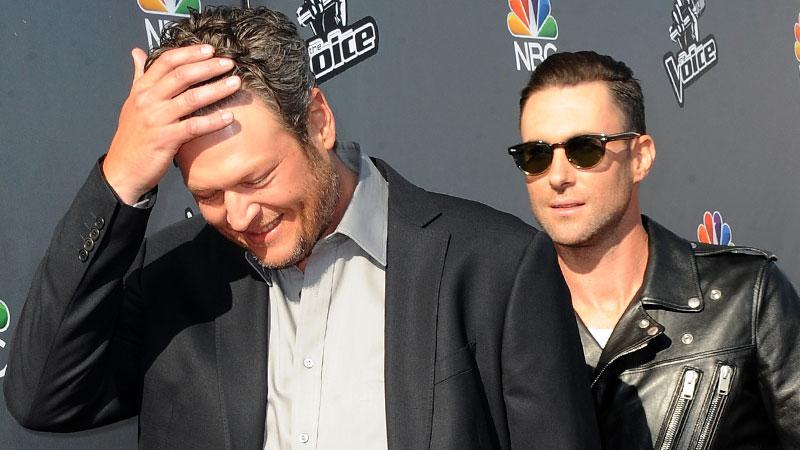 Blake Shelton has called working on the NBC singing competition The Voice "more fun than you can imagine." That doesn't apply to his fellow mentor and judge, Adam Levine, who always seems to be on Shelton's diss list. But after Shelton skipped Levine's recent wedding to supermodel Behati Prinsloo, fans are wondering — are they really on the outs?
"I can't believe I got that gig," Shelton said of the show onstage at his August 1 concert in New York City. "I've gotten to meet some of the coolest people doing that show."
Article continues below advertisement
"Working with all the other coaches, except Adam—Adam's a d*****bag —but, working with all the other coaches has been awesome," said Shelton, 38. "He is going to see that on YouTube or something I just know."
Though the two taking digs at each other seems to be all fun and games, Shelton raised eyebrows when he skipped 35-year-old Levine's July 19 marriage in Mexico to Victoria's Secret stunner Prinsloo.
Fans can decide for themselves if there's a feud brewing or not when The Voice begins Season 7 on Sept. 22. Either way, Levine insists he's "unfazed" by Blake's catty comments — though his dig suggests otherwise.
"He can taunt me all he wants, but at the end of the day, he knows that I'm cooler than he is," Levine has said.