Diva Alert! Beyonce Made Last-Minute Changes To Hair & Costume Prior To Met Gala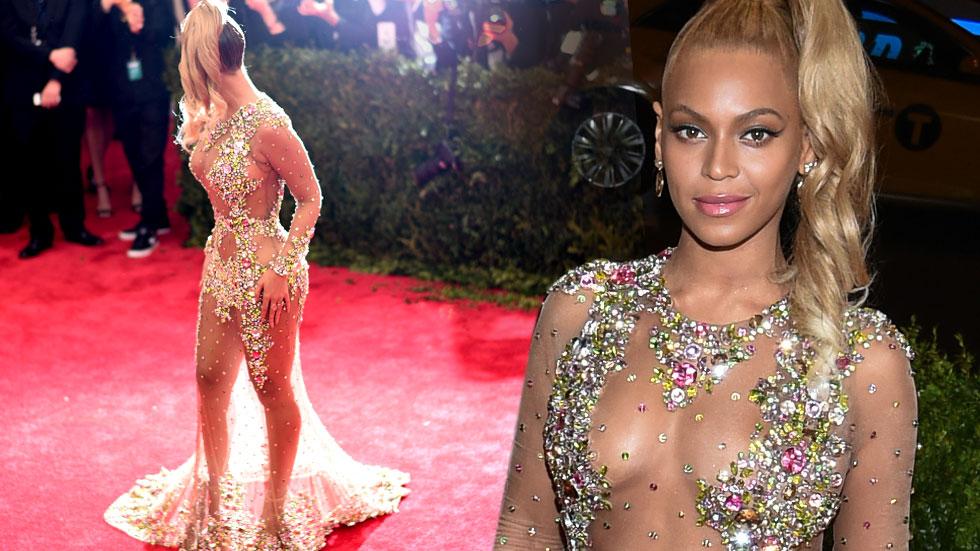 Beyonce made a last-minute change to her costume and hair at this year's Met Gala, after seeing others sporting similar fashions on Instagram.
The "Creole" singer "saw what everyone was wearing," an insider told US Weekly, "and made her driver turn around and go home so she could change" into a revealing Givenchy gown.
The stunning stage siren's rep dubbed the report "untrue."
Neal Farinah, who runs Brooklyn's Neal Farinah Salon, told the magazine that the "Single Ladies" singer also called an audible on her hairstyle, going from a "an asian-inspired chignon" to a high ponytail on a whim.
Article continues below advertisement
"For the Met Ball, we did that high ponytail but that wasn't supposed to be the style -- we did that in the elevator as she was on the way out," Farinah said. "We were in the elevator on the way down, and she looks at me and says, 'Neal, I want to change my hair.'
"With Beyonce, she'll say, 'This is not right, let's change it.'"
Farinah said that the change was so spontaneous, "We didn't have a mirror, just a reflection of the elevator door."