Inspired By... Kim?!? Kanye Says Beyonce Has His Wife's Picture On The Wall In The Recording Studio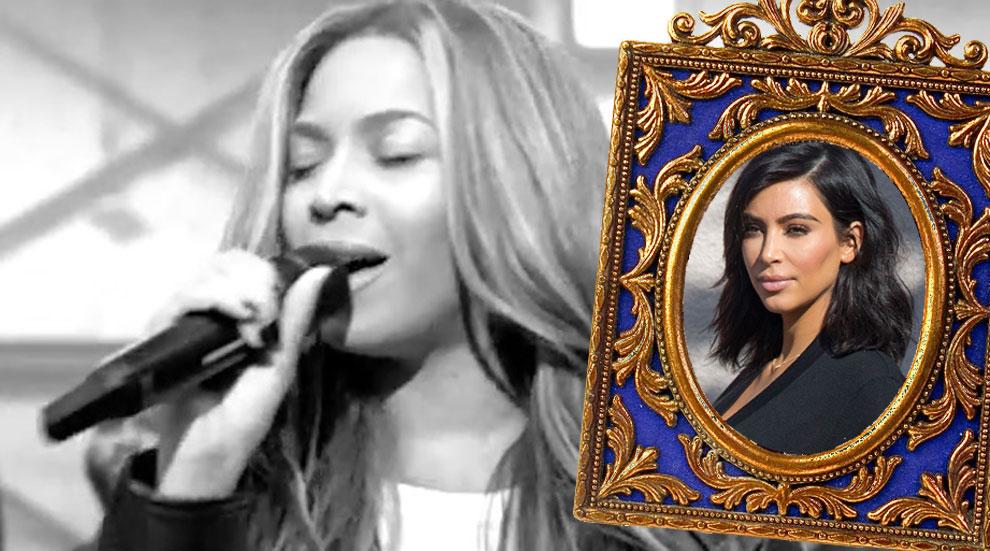 Not only does Beyonce love and respect Kim Kardashian, she records with the reality star's picture on the wall for inspiration, according to Kanye West.
"When Beyoncé was working on her album, she had pictures of Kim on the wall because Kim represents powerful women," the "Heard 'Em Say" singer told Power 105's The Breakfast Club.
Asked about the purported tension between the two uber-famous divas, the rapper played it up more as a friendly rivalry than fierce feud.
Article continues below advertisement
The 37-year-old said that in spite of the competitive juices that boil between them, "They love each other and they respect each other."
He said that Kim often plays Bey's hit "7/11" "for our daughter" North.
West, who has twice made headlines at award shows in Beyonce's honor, said of the Destiny's Child alum: "I think Beyonce is a great representation of an artist working hard, and trying her best and getting the results from it."
Readers, your thoughts on this bombshell?