Oops! Andy Cohen Admits He Didn't Want Bethenny Frankel On 'RHONY' At First –– Find Out The Reason Why!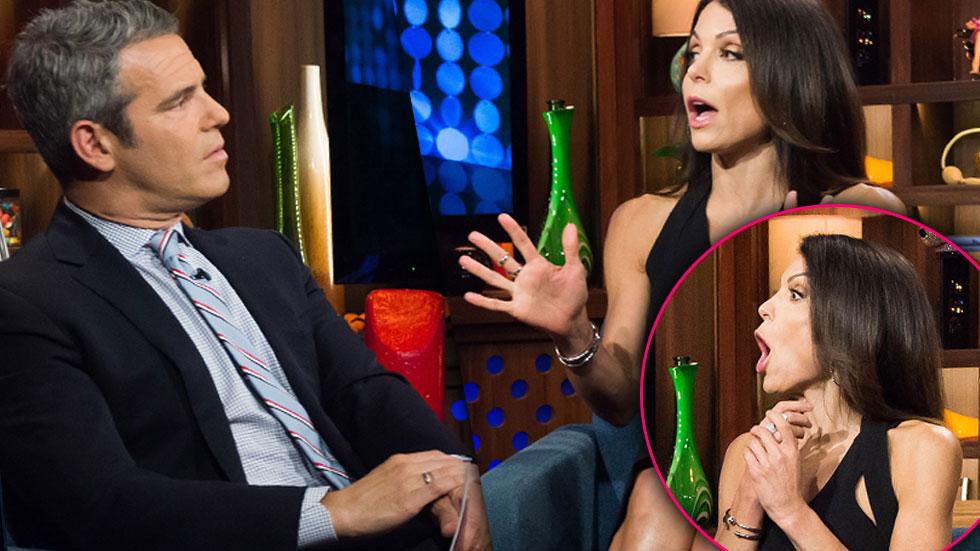 Though she's one of the top names with a seven-figure paycheck, Andy Cohen didn't initially want Bethenny Frankel on the Real Housewives Of New York City.
The Bravo decision-maker, in the upcoming special What Happens Live: Bethenny Turns The Tables, admitted that the was "initially wrong" in his casting decision for the reality series.
"When I saw the first casting of New York, was reticent about you because you had been on The Apprentice," Cohen admitted. "And I thought that that was weird at the time.
Article continues below advertisement
"Isn't that funny?"
Watch the video on RadarOnline.com
Of course, Bethenny would go on to become the face of the series, and unveil a successful marketing line and even host a short-lived talk show before making her return to the show this year.
Cohen -- who has since said he feels Bethenny was "born to be" on the show -- admitted, "I've been wrong a thousand times," and that was a big one!
In the discussion, Cohen also admitted two more housewives who he changed his mind about: Lisa Rinna and Kim Zolciak.
Rinna, he said, "was on the first casting tape for Real Housewives of Beverly Hills," but he didn't warm up to putting her on at first, as he felt her casting would be "not what this show is" about.
He said he changed his mind last year, and the decision has been a good one, as Rinna has been a spark plug on the reality show.
As for Zolciak, who made a mark on Real Housewives Of Atlanta, he said that he "did not get" her at first, but she's since become one of the best known players on the franchise with multiple spin-offs to brag of.
What Happens Live: Bethenny Turns The Tables airs on Bravo May 26 at 10/9c.