Radar Told You First: Lyme Disease Symptoms Pushed Yolanda Foster From 'RHOBH' Reunion Early, As She Had 'To Go To Bed'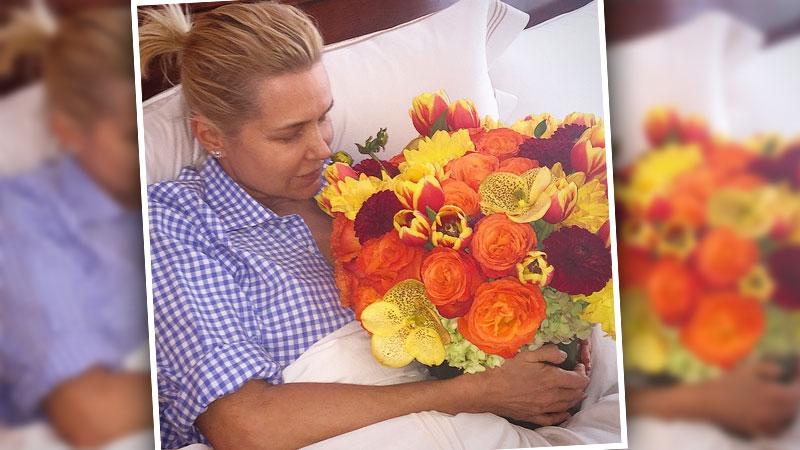 Yolanda Foster's brave battle with Lyme disease forced the tired star to exit The Real Housewives of Beverly Hills reunion show early, as RadarOnline.com first reported.
"I need to go to bed," the 51-year-old said prior to her departure during the episode which aired Monday night, in which her health crisis was evident as she seemed dizzy and in pain.
The teary beauty, when asked by host Andy Cohen about the sickness, replied, "Do you really wanna talk about that?"
Article continues below advertisement
Foster, whose daughter is breakout model Gigi Hadid, said she was "just trying to weather the storm" of the harrowing health crisis.
"My brain just needs quiet and silence, and I just pray every day that maybe tomorrow is a better day," she said.
She opened up about the treatment she's undergone internationally, saying she's been to South Korea for help because "they have the freedom to work with stem cells" and "you can't get those treatments here.
MORE ON:
Real Housewives of Beverly Hills
"And I think with Lyme, it takes antibiotics, but it also takes a lot of holistic treatment to balance it out."
Foster also tackled the cries of skeptics -- both in the media, and in her own family -- who have doubted the authenticity of Lyme's, or the treatments she's undergone to deal with it.
"Well there's people in my family that deny my disease -- that hurts," she said. "Some stranger trying to doubt what I go through doesn't mean anything to me because he's never even seen my medical files, he doesn't know what he's talking about ... some a**hole saying that I'm sick doesn't mean anything."
The early exit squared with what sources told RadarOnline.com in February, that the reality star managed to appear on set for two hours of an eight-hour shoot.
"It would have just been way too hard for her to do the entire day," an insider told RadarOnline.com of the Dutch model, whose condition producers had already planned to work around as best they could.
As it was, Foster emerged from her home for the exhausting event "because she is always so professional about work commitments," a source said.