Exclusive
Time To Heal: Brain-Damaged Yolanda Foster Will Have Limited Role In 'RHOBH' Reunion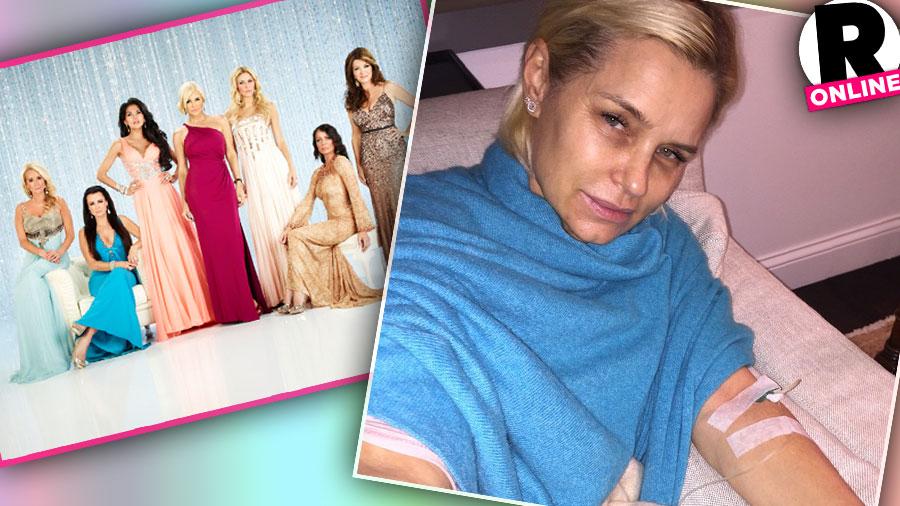 Real Housewives of Beverly Hills star Yolanda Foster continues to battle the severe effects of Lyme disease, and only RadarOnline.com has all the details on just how bad it really is. As the Dutch beauty's neurological health continues to dwindle, RadarOnline.com has learned that she's having "trouble just forming sentences," and her participation in the upcoming RHOBH reunion will therefore be limited.
"The reunion is scheduled to be filmed in the next couple of weeks and Yolanda's participation will likely be very limited," an insider told RadarOnline.com. "Contractually, cast members are all required to participate, but if Yolanda wasn't able to do it because of the Lyme disease, she obviously wouldn't be forced."
Article continues below advertisement
"Yolanda does want to do it because she is always so professional about work commitments," the source continued. "The main issue with Yolanda's health is the constant fatigue, and serious memory issues. Recently, Yolanda has had trouble just forming sentences, and sometimes can't clearly articulate what she is trying to say."
But she's determined to make a good showing for her fans.
"Being on the reunion will help raise awareness for Lyme disease, and she is determined to find a cure," the source said.
MORE ON:
The Real Housewives of Beverly Hills
The 51-year-old, who has emerged as one of the most genuine and likable characters on reality TV, said in a recent Bravo blog that she's currently unable to "process information or any stimulation for that matter."
"It feels like someone came in and confiscated my brain and tied my hands behind my back to just watch and see life go by without me participating in it," she confessed.
Foster, offering apologies for her lack of blogging in recent weeks, said she's also "lost the ability to communicate in an intelligent matter" thanks to her three-year battle with Lyme disease, which she explained as an "infection in the brain that can leave one with severe brain impairment and neurological issues."
As RadarOnline.com reported, Foster's assistant helps write her Bravo blogs, but "the thoughts are always 100% Yolanda's," the source insisted. "She is determined to get back to the person she used to be, no matter what it takes."