Exclusive
Destroyed By Fame? Todd Chrisley Reveals How Success Has Changed His Family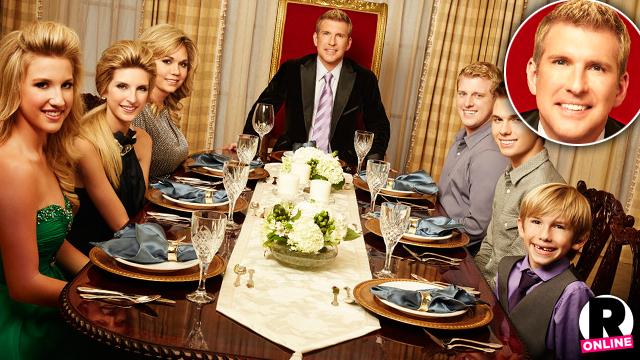 Todd Chrisley and his family were already rich when they started their hit TV show, Chrisley Knows Best, three seasons ago on USA Network. But now that they are famous, too, the family from Roswell, Georgia, has had to deal with a whole new set of issues that they did not know came along with being celebrities.
"It will change everything if you let it," the 45-year-old self-made millionaire father of five told RadarOnline.com in an exclusive interview.
Article continues below advertisement
The Chrisleys have gone through some difficult situations since the show first aired, especially in relation to troubled son Kyle. But Todd insists that they are no different than any other family.
"Sure we fight and argue, but we can do that amongst ourselves because we love each other," says Todd. "However, if an outsider wants to put his hand in our business, we will turn on them because we put each other first."
MORE ON:
Chrisley Knows Best
The devoted husband to his wife of 18 years, Julie, and father to Savannah, Chase, Grayson and Lindsie, is still not talking to estranged son, Kyle, but has finally settled his $46 million bankruptcy lawsuit last month.
Now that the 2012 case is finally discharged and he has attempted to repair the damaged relationship with Kyle, he tells RadarOnline.com that he's putting family first: "Fame will never change the love we have for each other."
One way they keep themselves grounded? Although the family is very active on their social media accounts, Chrisley claims that he "does not google himself."
"I tell my children that they are not allowed to google themselves either," he adds.
Do you think that becoming famous has changed the Chrisley family? Tell us your thoughts in the comments below.