Shocking Sadness: Taylor Swift Says Her 'Mom Has Been Diagnosed With Cancer'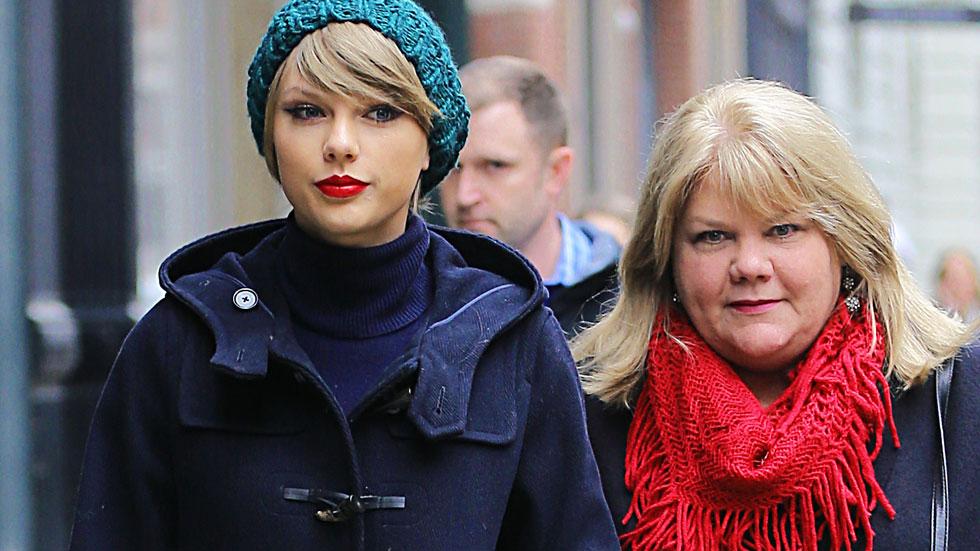 Taylor Swift on Thursday said that her mother Andrea was diagnosed with cancer.
The "We Are Never Ever Getting Back Together" singer made the jarring announcement on her Tumblr page, recapping the sequence of events that led to the shocking discovery.
"For Christmas this year, I asked my mom that one of her gifts to me be her going to the doctor to get screened for any health issues, just to ease some worries of mine," the singer wrote. "She agreed, and went in to get checked ... just to get me and my brother off her case about it."
Article continues below advertisement
"The results came in, and I'm saddened to tell you that my mom has been diagnosed with cancer."
The beauty, 25, wrote that while she preferred to keep the news private, her mother asked her to share it with millions of her fans in hopes of getting others to check their health.
"She wanted you to know because your parents may be too busy juggling everything they've got going on to go to the doctor," she wrote, "and maybe you reminding them to go get checked for cancer could possibly lead to an early diagnosis and an easier battle."
The "Shake It Off" singer said that her mother, who's been involved with her career for years, will be sidelined from her current tour with her "important battle to fight."
Swift wrapped up the emotional letter saying, "Thank you for caring about my family so much that she would want me to share this information with you ... I hope and pray that you never get news like this."