Heartbroken Taylor Swift Gets Advice On Coping With Mom's Cancer Battle — From Angelina Jolie!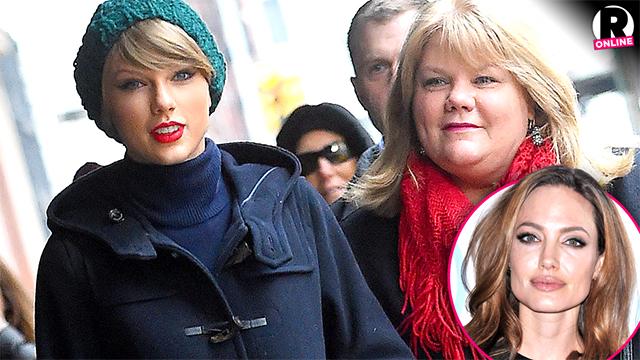 Taylor Swift has found a famous shoulder to cry on during her mother's cancer ordeal: Angelina Jolie!
The 25-year-old singer decided to share her mom's devastating diagnosis after speaking to cancer warrior Jolie, The National ENQUIRER has learned.
"Taylor is a longtime fan of Angie's," said a Swift insider. "She admires how much awareness Angie has raised about cancer, thanks to being candid about her own health struggles."
Article continues below advertisement
Jolie lost her beloved mother to ovarian cancer, and "Style" crooner Swift has been inspired by the actress' gutsy decision to go public with her double mastectomy and other preventative measures against cancer, insiders said.
"Taylor got Angie's number through mutual contacts," said the source.
During their intimate conversation, Jolie "told Taylor that by going public she could possibly save many lives," the source claimed, "and Angie pushed Taylor to encourage her fans to be diligent about proactive health care."