Exclusive
Take That Mario! 'RHONY' Star Ramona Singer's Younger Man Revealed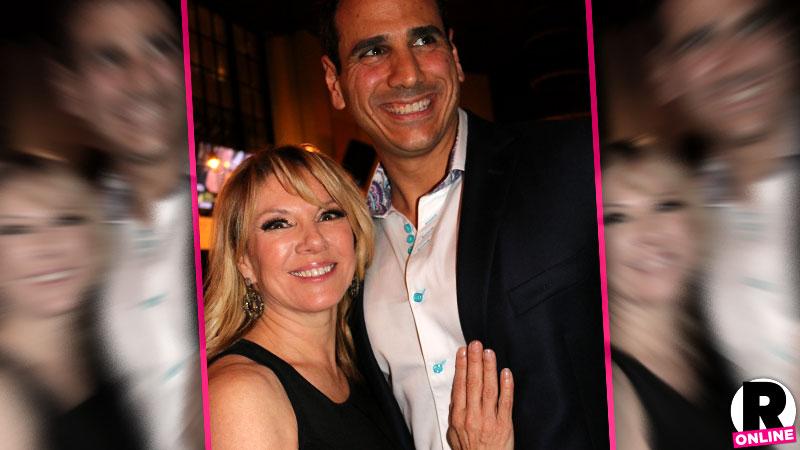 New season, new man? Ramona Singer showed up with a much-younger date to The Real Housewives of New York City party in New York on Tuesday night and only RadarOnline.com can reveal the mystery man's true identity.
According to multiple sources, Singer's date was New York businessman Michael Alexander.
"He's younger than Ramona," an insider told RadarOnline.com. "He was her date to the party, a possible new boyfriend." According to the source, they met at NYC hotspot Catch several months ago, and he is a VP in engineering.
Article continues below advertisement
But another insider insisted, "Michael is just a man that she is keeping company with — not a boyfriend."
And an insider said their chemistry at the party was less than impressive.
"Ramona barely spent any time with him," according to an eyewitness. "She dumped him shortly after the red carpet and instead opted to mingle with her costars and partygoers, and focus on promoting her products. I didn't seem them together at all the rest of the night."
Alexander could be a good match for super-fit Ramona. He wrote on Facebook recently, "I spend more time in the gym then dating," and "The gym is the healthiest relationship I have."
He declined to comment about the relationship when approached by RadarOnline.com.
It's not the first time she's dipped a toe into the dating pond. The single reality star was also spotted leaving co-star Bethenny Frankel's birthday party at Gilded Lily in New York in November with "a really hot guy who looked about 25 years old," a source told RadarOnline.com at the time.