Exclusive
Ramona Singer Humiliated After Estranged Husband Goes Public With Gal Pal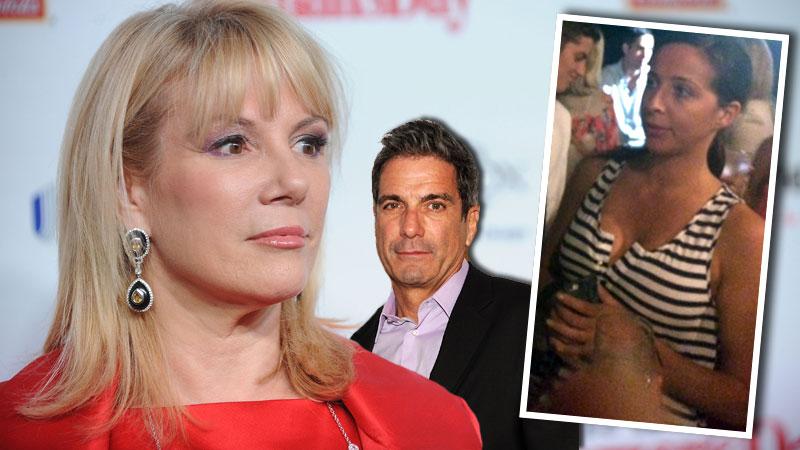 Ramona Singer is feeling extremely humiliated after renting a Hamptons cottage for the month of August, but estranged husband, Mario, is openly cavorting with gal pal, Kasey Dexter, at a party over the weekend in Bridgehampton, and ruining her vacation, RadarOnline.com is exclusively reporting.
Our sources tell us, "Kasey has now dyed her blond hair black, and Mario was all over her at the Women's Health Party Under the Stars in Bridgehampton on Saturday night. Mario was openly grabbing her butt, and the two were making out in front of everyone. It was very awkward.
Article continues below advertisement
"Ramona is humiliated and embarrassed because she has rented a house in the Hamptons for the month of August. Ramona and Mario chose to rent out their family mansion in the Hamptons for financial reasons.
"Mario is staying with a good friend of his, who also has a much younger girlfriend. Ramona thought she would be able to relax and get away from all of the drama, but Mario has now made that impossible," a source told Radar.
Allegations surfaced in 2013 that Mario had been cheating with a much younger woman — which they both denied — and then his mistress was later identified as Dexter.
In January, Ramona filed for divorce from her husband of 27 years, but decided to give him a second chance and the two tried to reconcile.
However, after photos published last week of Mario kissing Dexter, Singer publicly announced she would be filing for divorce.
Article continues below advertisement
The Turtle Time fan fave took matters into her own hands and tweeted to her 423,000 followers, "I have decided to move on with my life without Mario. I tried my best to make my marriage work. I am excited for the new chapter in my life."
Radar's exclusive photo of the much younger Dexter, 32, from the party, has her dark hair pulled back into a ponytail, and wearing a black and white stripe maxi dress.
Despite publicly posting pictures on social media, appearing to be happy hanging out with friends, Ramona, 57, "is taking this all really badly. She really tried to make it work out with Mario. She wanted to make the marriage work, and doesn't know what to do now with her life," the insider added.