Exclusive
Reality Revenge! Ramona Singer Signs On For Millionaire Matchmaker Episode After Husband Mario's Cheating Scandal — Will She Find A New Love?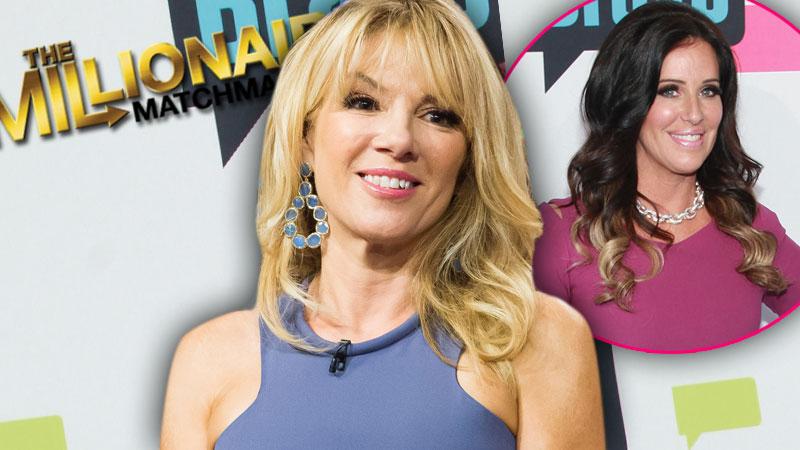 The Real Housewives of New York City star Ramona Singer is getting the ultimate revenge after her husband, Mario, cheated on her with a younger woman: RadarOnline.com has exclusively learned she's going to be filmed finding new love on an upcoming episode of Bravo's Millionaire Matchmaker — and she's requested that her matches be younger men!
"After carefully considering the offer personally from Patti Stanger, Ramona has agreed to appear on Millionaire Matchmaker," an insider told Radar. "She hasn't been set up on a blind date in over twenty-five years, and is very nervous, but excited. Viewers are going to see a different side of Ramona now that she has finally decided to ditch cheating husband Mario."
Article continues below advertisement
What's more, the source revealed, "Ramona is doing it to make Mario jealous, and has instructed Patti to get young hot guys for her to choose from!"
"At first, Ramona was absolutely not going to do it, but her friends talked her into it," the source continued. "Fellow New York housewife, Sonja Morgan has already filmed for the upcoming season, and advised Ramona to do it because it was so much fun! She said it would be a great confidence booster for Ramona to have a bunch of men vying for her attention at one of Patti's infamous mixers. It's a great way to get herself out there and just have fun. She isn't looking for anything serious right now."
Even before Ramona agreed to sign on, producers of the show were already screening men for the Pinot Grigio guzzling reality star, the source revealed.
The 57-year-old recently opened up about confronting Mario about allegations he was seeing mistress, Kasey Dexter again.
"We were doing great, but when I got suspicious July 24 and questioned him, he admitted he was still seeing her," the reality star spilled to Us Weekly on August 11. "I screamed, 'We're done!'"
"He used to have morals and believe in family," Ramona huffed, adding Mario "is not the man I married!"
"I have decided to move on with my life without Mario," Ramona tweeted in early August. "I tried my best to make my marriage work. I am excited for the new chapter in my life."
Meanwhile, Ramona is "going to gym, and really getting in great physical shape," the source revealed. "She isn't going to be sitting around her apartment sulking about her marriage to Mario ending. Ramona is ready to get her turtle time on!"