Exclusive
She's In Love! Paris Jackson's Mystery Boyfriend Revealed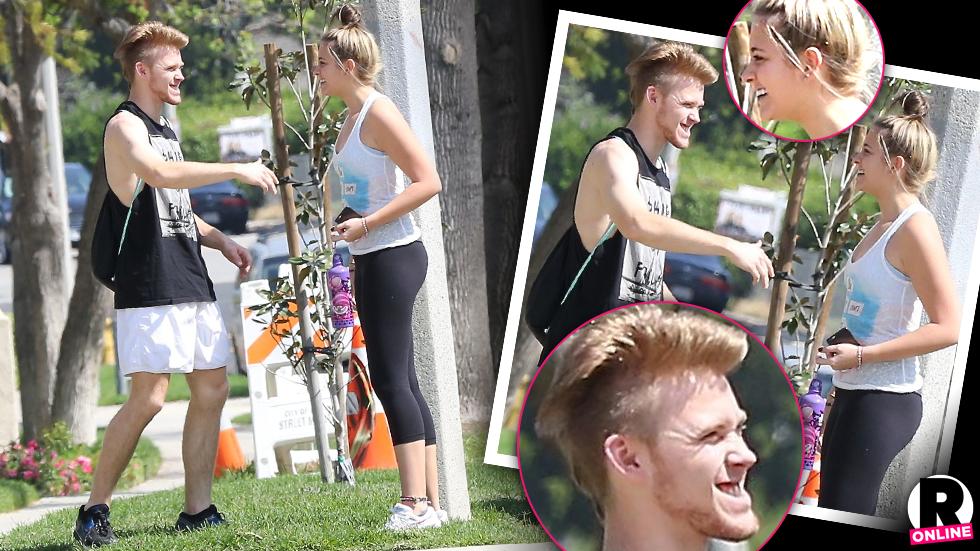 To be young, rich and in love! After spending 18 months away in a treatment facility in Utah, Paris Jackson has a new boyfriend and RadarOnline.com has all the exclusive details about the couple's new relationship.
"Paris has been spending a lot of time with her new boyfriend Chester Castellaw," a source very close to the late legendary singer Michael Jackson's family says.
Chester, an 18-year-old soccer player, "is an incredibly kind and sensitive young man who has been nothing but supportive and understanding of Paris."
Article continues below advertisement
According to the source, "Paris is completely head over heels for him and she has been gushing about him constantly, telling her family members that she loves him and he is her 'soul mate.'"
Although it's too soon to tell if the couple will go the distance, "everyone is glad that she has found someone that the family approves of," the insider tells RadarOnline.com.
"Her family seems to like him and they are happy that he comes from a privileged background in Beverly Hills because they are very protective over the children's inheritance and they want to make sure that he is with her for the right reasons."
As RadarOnline.com previously reported, Paris is "doing very good" since her return to the home that she shares with her brothers, Prince and Blanket, and their grandmother, Katherine Jackson, in Calabasas, California.
"Her total transformation is a great relief to her grandparents Katherine and Joe and they are extremely proud of their granddaughter, who they love very much," the source says.
Do you think that the Paris Jackson is ready to handle a serious relationship? Let us know your thoughts in the comments below.