Exclusive
Paris Jackson 'Avoiding' Brother Prince Since Returning Home To L.A. — Secret Reason For The Distance REVEALED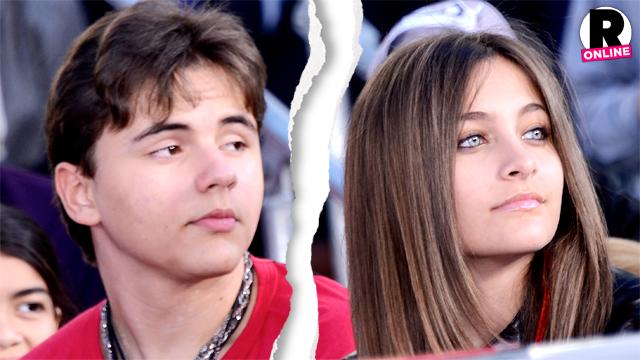 Paris Jackson is back on track and back in L.A. after spending almost two years recovering from her suicide attempt at a treatment center in Utah. But since she's returned home, a source tells RadarOnline.com exclusively, she has spent "barely any time with her brother Prince." What would their father, Michael Jackson, think?
"Paris has been kind of avoiding Prince and there are a couple of reasons why," a source very close to the late singer Michael Jackson's family tells RadarOnline.com.
Article continues below advertisement
Paris, who currently lives with her brothers Prince and Blanket, as well as her grandmother, Katherine Jackson, in Calabasas, Calif., is "slightly upset about Prince being distant and not there for her after she got back," the source claims.
But the problem seems to be even deeper than that, according to the source. As Prince continues to run with a wild crowd and party at hotspots like Chateau Marmont, the source says the family is concerned about how he could influence his sister.
"The Jackson family will do anything to prevent another tragedy in the family and they are terrified that her brother's partying will affect Paris's well-being," the source says.
"The time that they did spend together was very tense," the source reveals. "Prince has been lashing out at his grandparents and Paris thinks that her older brother is acting like a spoiled brat."
"She has become incredibly humble since Utah and she isn't accustomed to his spoiled antics anymore."
Article continues below advertisement
As RadarOnline.com previously revealed, the final reason for the separation of the siblings has to do with the fact that Paris now has a new boyfriend, an 18-year-old soccer player by the name of Chester Castellaw, who the family adores.
"Her family seems to like him and they are happy that he comes from a privileged background in Beverly Hills because they are very protective over the children's inheritance and they want to make sure that he is with her for the right reasons," the insider said.
Do you think that Paris Jackson is wrong for not wanting to spend time with her brother Prince? Let us know in the comments below.