Mariel Hemingway Dishes On Hollywood Men In New Tell-All Book – Woody Allen, Robert De Niro & More EXPOSED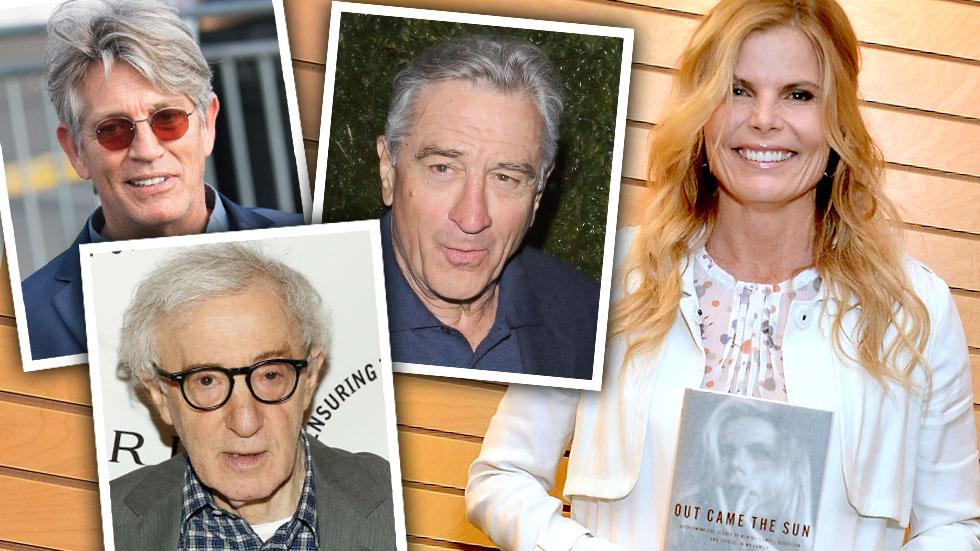 Mariel Hemingway tells all! The actress dishes on her troubled childhood and the hot men of her life in the new memoir, Out Came the Sun.
At 53, Hemingway has transformed herself into a mental health icon, despite her family demons and struggles with depression and food compulsions.
"This is what happens in the Kennedy family. That is what happens with the Hemingways. It keeps bringing life to this idea that a curse exists that you can never get out from under," Mariel writes.
Article continues below advertisement
But that's not all! The former actress also dishes on the many Hollywood men that came into – and most certainly out of –​ her life.
When Hemingway moved to New York City in hopes of becoming an actress, Woody Allen came calling, offering her a role in his film Manhattan.
"Our relationship was platonic, but I started to see that he had a kind of crush on me," Hemingway writes of Allen.
Allen disappeared when Hemingway rebuffed his advances to take her to Paris.
For her next big film, Star 80, the actress claims Bob Fosse was an even stranger director to work with, going on "drug-fueled rampages" during which he would hit her, chase her around couches and ranted that he always slept with his leading ladies.
When she turned him down, Fosse reportedly called her a "manipulative c***."
Robert De Niro apparently read for the leading male role of the film, but didn't get the part.
Article continues below advertisement
"He didn't look anything like the Robert De Niro that I was in love with. He was fat and unpleasant and talking in that thick accent. And then, he started to hit on me," she writes, later calling him an "a**hole" for hitting on her.
Instead, Eric Roberts was cast in the role, and proved to be the greatest pain of all.
"He was a dream during rehearsals, but he "turned into a monster" when she wouldn't go out with him.
"He wouldn't look at me until cameras started, or he would stomp down on my toes just before a close-up. He even spit in my face once."
She added: "Eric wore me out every day. He made a difficult movie more difficult. And then like magic, his personality switched back'. At the end of the shoot, he said, 'Didn't we have a wonderful time'?"
Hemingway's juicy tell-all is available now on Amazon!