Never Holding Back, Lena Dunham Calls Woody Allen A 'Perv' During Sundance Panel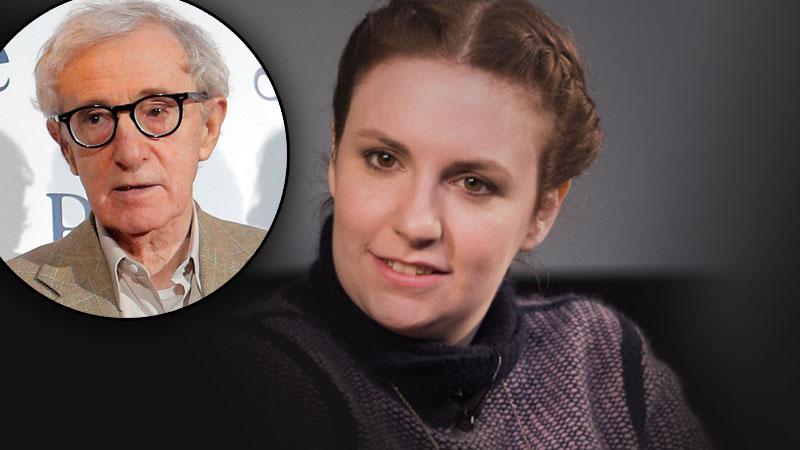 Lena Dunham's no stranger to controversy, and the pop culture darling is wading in it again after calling iconic moviemaker Woody Allen a "perv" during a panel at Sundance.
Dunham's latest comments came during a Saturday panel for the Sundance Film Festival's Power of Story: Serious Ladies, alongside Kristen Wiig, Mindy Kaling and Jenji Kohan.
The comment came as the Girls creator tried to convey the idea that actresses seem to get overly compared to the characters they play, while actors don't face the same scrutiny.
Article continues below advertisement
"Woody Allen is proof that people don't think everything he says in his films is stuff that he does, because all he was doing was making out with 17-year-olds for years and we didn't say anything about it.
"And then he did it -- a bunch," the 28-year-old said. "No one went that Woody Allen is making out with a 17-year-old in Manhattan and I guess he's a real perv; and then lo and behold."
Watch the video on RadarOnline.com
It's not the first time Dunham has made critical comments about the famed director, as she did last year on Marc Maron's WTF podcast when Allen was in the news after his stepdaughter Dylan wrote a NYT piece accusing him of . (Allen denied the claims.)
Dunham said of Allen being honored with a Lifetime Achievement Award by the Golden Globes around the same period: "When people go through his work and comb through it for references to child molestation, that's not the f*cking point; I'm not gonna indict the work.
"I think that you can decide that you don't want to support the work of somebody who has molested a child -- that's a completely appropriate choice."