Foot-In-Mouth? Lena Dunham Sorry For Comparing Bill Cosby Rape Scandal To The Holocaust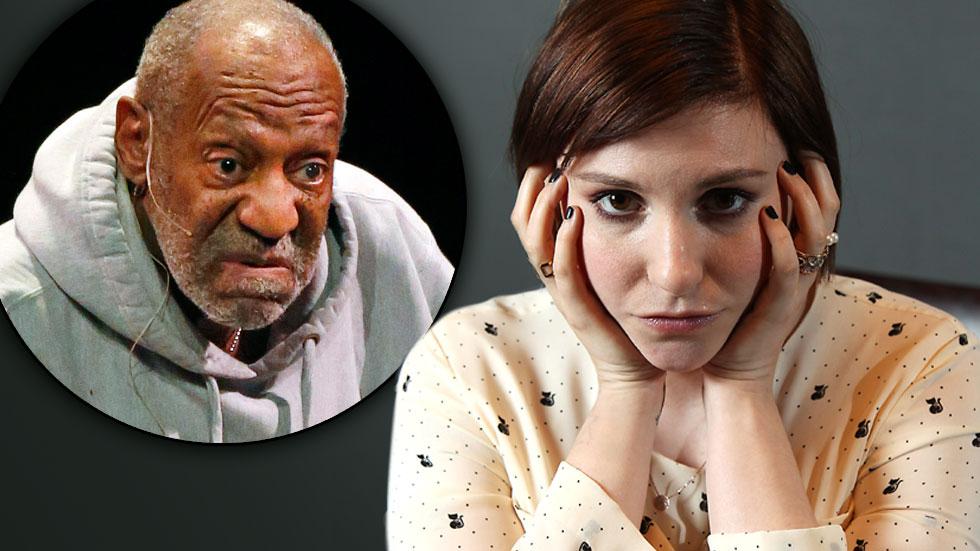 Article continues below advertisement
Dunham, defending Apatow, said that "it's sort of like saying someone's obsessed with the Holocaust," as Cosby's alleged actions -- and lack of punishment for them -- are "a huge issue" that needs the light shined on it.
"It speaks to the way that we abuse power and the way that celebrity allows for injustice," the pop culture phenom said.
Dunham, who is Jewish, put a preemptive douse on the flames, writing in an Instagram post that she's "already aware comparing Bill Cosby to the Holocaust wasn't her best analogy.
http://instagram.com/p/x7di1xi1AH/?modal=true
"With Love from your special rape-hating Jew friend LENA."
In related news, the 77-year-old Cosby on Sunday received a standing ovation from fans at Turlock Community Theatre in Turlock, Calif., where only one person showed up in protest of the comic's appearance.
Suzette Sims, who carried a sign that read, "I Believe The Women," told The Modesto Bee she found it "sad" that more people hadn't joined her to protest the presence of the controversial entertainer.
Watch the video on RadarOnline.com
"I am very disappointed there aren't more people," she said, "but someone has to stand up so I came."