Lena Dunham Parodies 'Girls' In The Nude On 'SNL'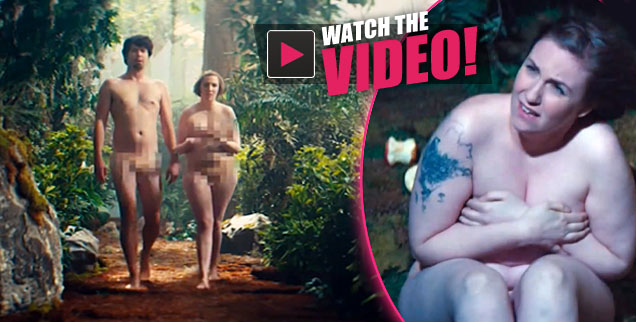 Lena Dunham took a crack at the story of the Garden of Eden on Saturday Night Live, and true to form she was naked through the entire skit!
The creator and star of the hit series, Girls, Dunham parodied how often she's undressed in her HBO show and got SNL regular Taran Killam (as Girls costar Adam Driver) to go along for the fun.
"Adam, a snake just talked to me. Is that normal?" Dunham, as Eve, asks her mate.
Article continues below advertisement
And after having consumed several apples, she asks for forgiveness for having committed "original sin because at least it was original."
The sketch was definitely original and definitely funny.
youtube