Investigation Picks Apart 'Selfish And Reckless' Lena Dunham's Rape Claim Against Conservative In New Book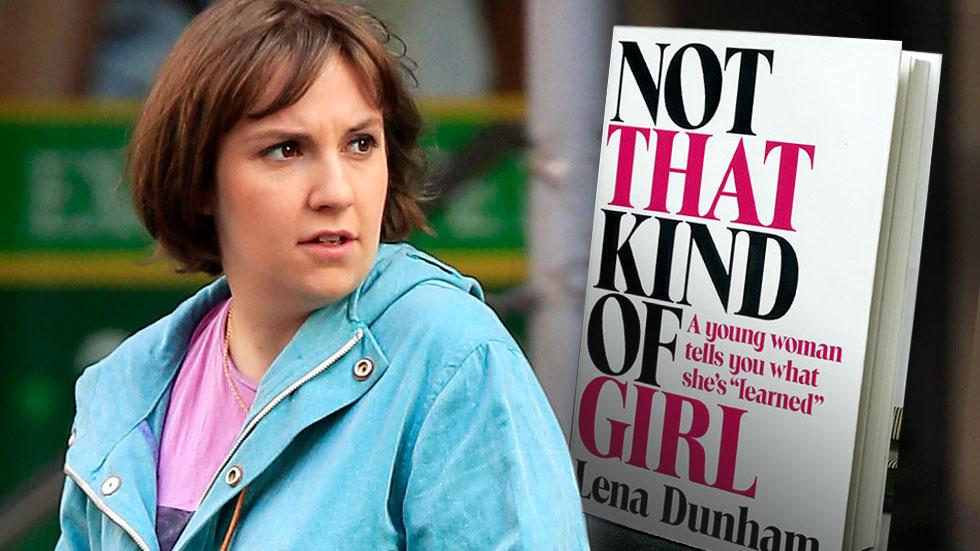 Lena Dunham's account of being raped as a college student by a conservative named "Barry" has been called into question by Breitbart News, as the outlet's new report takes to task a number of claims the controversial star of HBO's Girls made in her new book, "Not That Kind of Girl."
"Under scrutiny," Breitbart's John Nolte wrote, "Dunham's rape story didn't just fall apart, it evaporated into pixie dust and blew away."
Article continues below advertisement
Dunham wrote in her book that the incident occurred when she was a student at Ohio's Oberlin College — where Nolte investigated for the story, on campus, with multiple interviews and an inquest into the institution's archives.
In the chapter "Girls and Jerks" from the 28-year-old's best-seller, she wrote about an "ill-fated evening of lovemaking with our campus's resident conservative."
In the following chapter "Barry," Dunham opened up about the incident, which took place after a night of drinking and drugging on substances including cocaine and Xanax. She said the aggressive Barry repeatedly took off a condom she wanted him to use during the "dark sexual encounter."
"I never gave permission to be rough, to stick himself inside me without a barrier between us," Dunham wrote. "In my deepest self I know this, and the knowledge of it has kept me from sinking."
MORE: Lena Dunham's Lawyers Call For Website To Apologize Over Child Sex Abuse Piece, Want It Taken Down
After the encounter, Dunham wrote she told Barry to leave her campus apartment, and after speaking with others about the incident, she'd come to realize she'd been raped. (Dunham was generous with other details about Barry, noting how the "mustachioed campus Republican" worked in the campus library and hosted Real Talk With Jimbo, a radio show.)
Article continues below advertisement
Nolte, in his 4,000-word report, wrote that while none of those footnotes panned out in their search for the person, "Breitbart News was able to verify just one of these details.
"Like everyone else interested, we immediately found that there indeed was a prominent Republican named Barry who attended Oberlin at the time in question," he wrote, adding that "the facts do not point back at Barry. Not even close.
MORE: 'Girls' Star Lena Dunham Goes Into A 'Rage Spiral' Over Molestation Allegations
"This man is by all accounts (including his own) innocent."
Nolte noted that the man now "has to hide his Facebook page and retain an attorney" in the wake of Dunham's book.
He said that while Dunham has pointed "her powerful finger" at the man accusing him of rape, she "has yet to clear his name."
Nolte slammed Dunham for her "selfish and reckless" implication, wondering how publisher Random House allowed the controversial passage to be printed, potentially putting an innocent man in harm's way.
He added that "Lena Dunham might have been raped at Oberlin College, but the 'Barry' she describes in her memoir is a ghost."
Dunham had not yet addressed the report via her Twitter page as of early Friday.