Exclusive
He's 'Not Okay!' Kris Jenner Is Secretly 'Devastated' About Son Rob's Downward Spiral, Aunt Reveals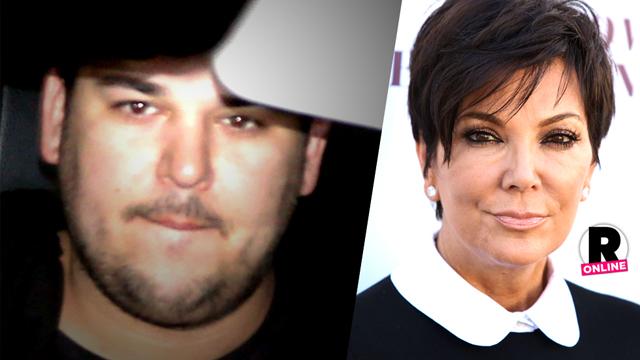 In the wake of Rob Kardashian going MIA last weekend, leading his worried family to nearly call the cops, his closest relatives are weighing in on his very public meltdown.
"I can't talk to him. I don't know where he is," revealed his aunt, Karen Houghton, in an exclusive interview with RadarOnline.com. "It's not okay.
"On Easter I didn't see him in any of the photos. So he wasn't there. That tells me a lot."
Article continues below advertisement
Houghton, who's Kris Jenner's younger sister, is referring to photos of Rob's mother Kris and sisters Kim, Khloé, Kendall, Kylie, brother-in-law Kanye and niece North going to church on Sunday – and Rob was noticeably absent from the photo op.
"I hope Rob comes out and shows his wonderful personality," she added.
"Who cares if he's a little overweight! Rob is such a sweet boy."
Upon reading the reports about Rob ditching Kim's wedding early, his aunt was appalled – but not at his behavior.
"I read they were telling him about how his tux wasn't fitting. They could have 10 tuxedos from any place in Paris with their money!" she exclaimed.
More recently, Rob finally took down the Instagram post calling Kim a "b**ch" and comparing her to Gone Girl's murderous character at the urging of his closest sibling, Khloe.
"My mom mentioned he's been staying with Khloe on and off. I just pray for him," said Karen.
Kris even begged her son to not make the social media post a public spectacle, but to no avail, as first reported by Radar.
"I know Kris is devastated about Rob," continued Karen.
But it seems Rob's not the only one who's impossible to contact to talk about the fragile family dynamic.
"When you call her it goes to voicemail," admitted Karen. "She's just so busy. A phone call is a joke to her."