Exclusive
Rob In Danger? Kardashian Goes Missing — Family Considers Calling Cops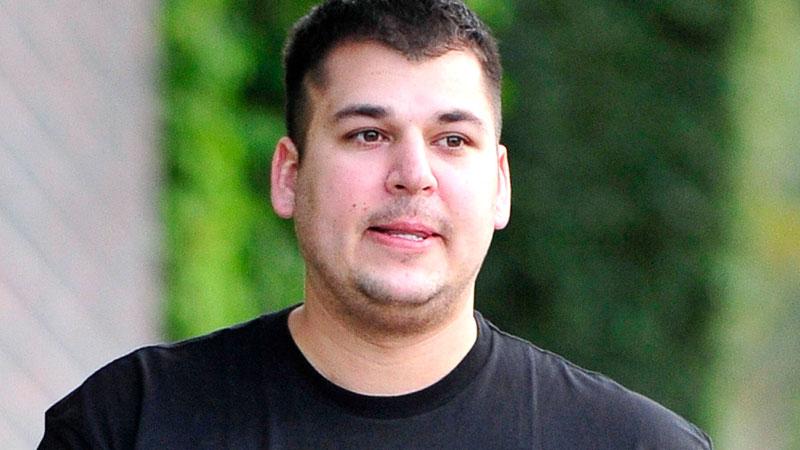 Could the Kardashian family's worst fears for struggling Rob Kardashian be coming true? RadarOnline.com has learned that the Keeping Up with the Kardashians star terrified his family this weekend when he went missing for several days — and they came close to calling the cops.
According to a source, "Rob had been at Khloe's house Friday morning, and left without telling anyone where he was going. Khloe was out of town but her assistant was at the house. After learning Rob had left, Khloe began calling and texting her brother to check-in. After not hearing from Rob for over 24 hours, she called her mom, Kris. Kris began calling Rob's friends, and dispatched staffers to go by Rob's condo."
Article continues below advertisement
"Rob wasn't at his condo, and his friends had no idea where he was," the source said. "Khloe thought they needed to call the police and file a missing persons report, but Kris didn't think that was necessary. She thought Rob would get very angry that the cops were called, and it would have created a media circus. Finally on Monday morning, Rob came back to Khloe's house, not offering any explanations for his whereabouts."
Concerns for the only male Kardashian have escalated since he posted a photo of actress Rosamund Pike as Gone Girl psycho killer Amy Dunne on his Instagram account last month, claiming that his sister Kim was "that b*tch."
The longstanding feud between Rob and Kim intensified last summer, when Rob abruptly left Kim and Kanye's wedding festivities in France.
"Rob just refuses to play by those rules anymore, and Kim has frozen him out of her life," the source said. "If Kim was isolating herself from family and friends, Kris would do whatever it took to end it. Rob just feels that he has been left out in the cold by his family, with the exception of his sister Khloe."
For now, Rob "continues to just hide out from the world, and is in a very dark place," the source said. "His disappearance certainly wasn't a good thing, and Khloe is afraid it will happen again."