Exclusive
Rob Kardashian Deletes Instagram Post Slamming Sister Kim — Why He Backed Down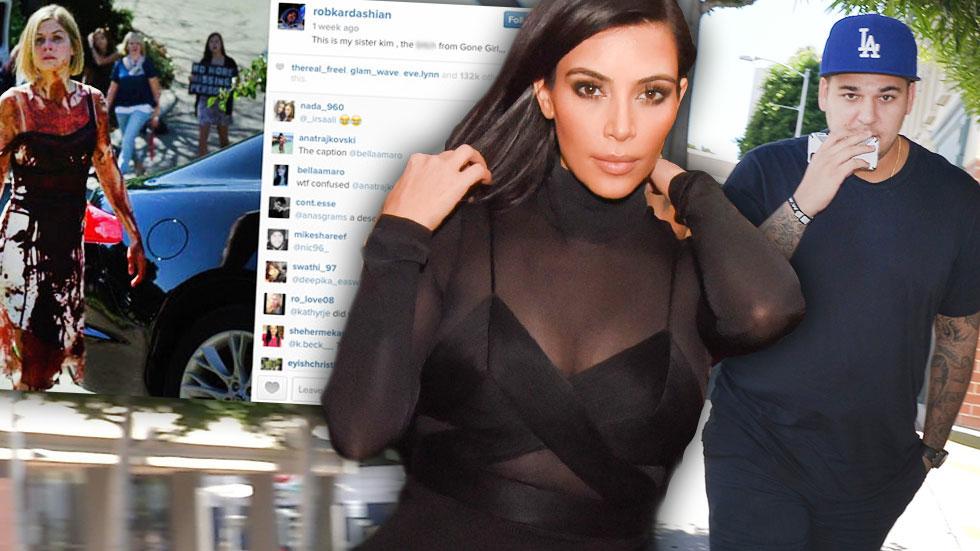 Article continues below advertisement
On March 25, Rob had blasted out the photo of Rosamund Pike's Gone Girl character, Amy Dunne, covered in the blood of her murder victim, and captioned it with a claim that his sister Kim was "that b*tch."
Kris Jenner begged him to take it down to no avail, sources said.
According to the source, however, fears that Kim would "fire back" caused the other two sisters to intervene.
"No one wanted Kim to publicly humiliate Rob because he cannot handle the hate directed towards him any more," the source tells RadarOnline.com. "That could spell disaster."
The post, which was taken down along with another photo of Rob and Khloe's on-again, off-again boyfriend, French Montana, has left Rob's Instagram blank, with no pictures and 2.8 million followers.
"He obviously did this for attention and he got it," says the source.
However, the longstanding feud between the troubled Kardashian and his internet-breaking sister had been building for years. Their private spat became public when Rob suddenly skipped out of Kim and Kanye's wedding in France last May.