Exclusive
Intervention! Kardashians Scramble To Save Rob After Disturbing Instagram Post About Sister Kim – 'Too Late' To Help?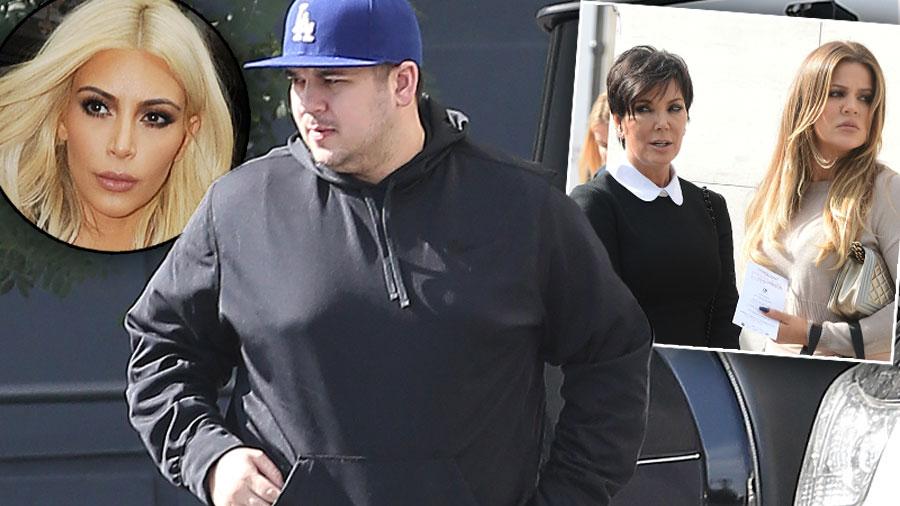 Rob Kardashian has never been shy about his feelings towards sister Kim, but a Keeping up with the Kardashians insider tells RadarOnline.com exclusively that his latest creepy Instagram post about his older sister "has gone too far!"
As RadarOnline.com reported, Rob re-launched his Instagram account on Sunday and his first post took a serious jab at sister Kim by comparing her to the sociopathic killer character Amy Dunne from Gone Girl. "This is my sister Kim, the b*tch from Gone Girl," Rob captioned the pic.
Article continues below advertisement
https://instagram.com/p/0ieSCKpWRM/?taken-by=robkardashian
According to the insider, reaction from the family was swift.
"The Kardashian family urged Rob to take down the post, but he refuses to do so," the source says. "At this point, it is too late anyways."
The sibling rivalry was first made public when Rob infamously skipped Kim's wedding to rapper Kanye West and instead posted a series of disturbing tweets, which were later deleted. But the source said this latest post was a low blow.
"No one can believe that Rob would do such a thing as he did this weekend," the source tells RadarOnline.com.
"It is one thing to talk to the family about how he feels about Kim, but it is a completely different story to put her on blast like he did. Kim would never do such a thing to Rob, or to any of her other siblings for that matter."
Another source added, "Rob's sisters think … his lashing out is all just a ploy for attention."
"All of his sisters love him and want him to do well," the source continued.
Watch: Kris Jenner Breaks Down Over Rob Kardashian's Troubles