Mad Mama! Kourtney Furious Over Kim, Khloe & Scott Planning Trips On Her Due Date: 'I Need Some Support!'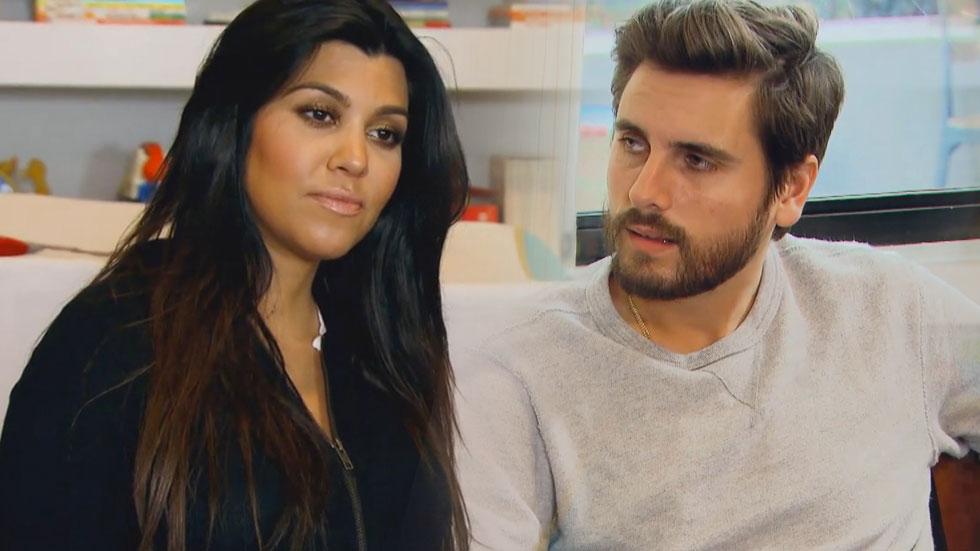 Mama bear Kourtney Kardashian gets annoyed when baby daddy Scott and sisters Kim and Khloe plan trips over her due date.
The last days of Kourtney's third pregnancy proved to be full of heartbreak thanks to drunk and disorderly Scott.
After Disick went wild at Kris Jenner's Las Vegas birthday party, eight-and-a-half month pregnant Kourtney moaned about her "literally schizophrenic" party boy.
But in a new clip, it seems things are getting worse for the couple.
Article continues below advertisement
As Kourtney prepares for her third birth, she learns that her family members have made different plans for her due date.
Watch the Video on RadarOnline:
Scott, who is planning another trip to Vegas, assures his baby mama that he'll have a plane on standby should she go into labor. But Kourtney won't have it, saying she doesn't want him there if he's going to be in drunken party boy mode.
Watch the Video on RadarOnline:
Meanwhile, sisters Kim and Khloe plan their own getaway – to Armenia. The only problem: it's over Kourtney's due date as well.
"I need some support!" Kourtney tells her sisters in a huff.
When Khloe points out that she doesn't even want them in the delivery room, Kourtney still won't budge.
As RadarOnline.com previously reported, Kourtney ended up skipping out on the recent family trip to Armenia because of her brewing feud with sister Kim.
"Kourtney knew that any trip with her would have meant dealing with whatever Kim wanted and doing whatever Kim wanted," continues the source, noting Kanye West's wife has been "impossible to take" lately and she's "tired of all the drama and tantrums."
Perhaps it all started here.
For more Kardashian drama, check out Keeping Up With the Kardashians on E! Sunday at 9/8c.