Exclusive
Where's Kourtney? The Secret Reason Kardashian Skipped Sisters' Armenia Trip Revealed -- An Epic Fight With Kim!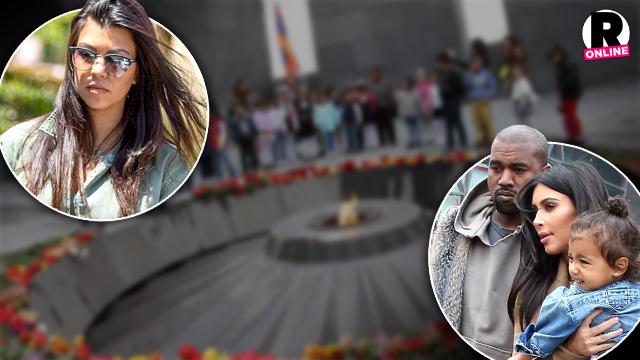 Another family member has turned against Kim Kardashian!
RadarOnline.com can report that while the reality star and her sibling Khloe were busy discovering their roots in Armenia, their big sis Kourtney was halfway around the globe and wanted nothing to do with the trip — all because of Kim.
"Kourtney jokes that there wasn't enough room on the plane for her and Kim's ego, so she had to stay home," a source close to the siblings tells RadarOnline.com exclusively.
Article continues below advertisement
"Kourtney knew that any trip with her would have meant dealing with whatever Kim wanted and doing whatever Kim wanted," continues the source, noting Kanye West's wife has been "impossible to take" lately and she's "tired of all the drama and tantrums."
"Everyone always knew and accepted that Kim was the star of the family. But now that she is with Kanye, she's become a total diva and wants the world to revolve around her 24/7," snipes the source.
To top off all the tension, Kourtney is especially irked with Kim's "know-it-all attitude" about family relationships.
The source tells RadarOnline.com that Kourtney is angry that Kim keeps making the situation with their brother worse. "Instead of leaving Rob alone, or trying to genuinely help him conquer his demons, Kim yells at him that he is destroying the family's image."
And don't get Kourtney started on how Kim keeps telling her what to do about Scott Disick!
Says the source, "Kourtney's the one who's had the most stable relationship of all of them, but now that the tables are turned for one second, Kim thinks she knows everything and can tell her what to do."
Watch: Kim Slams Kourtney For Refusing To Be A Character In Her New Video Game