'I Thought You Were The Scum Of The Earth!': Kendra Wilkinson Hammers Hank Baskett For Transsexual Scandal In Shocking 'Watchit' Preview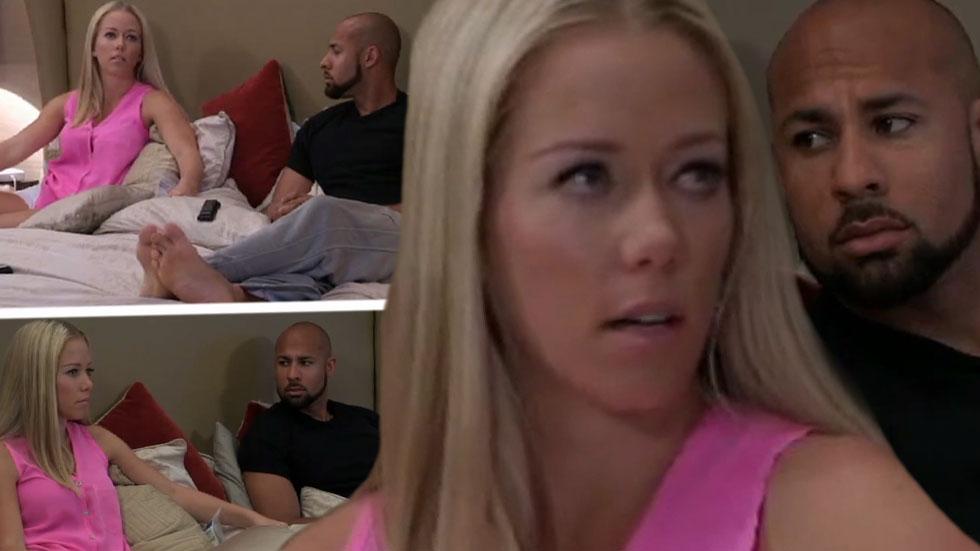 Kendra Wilkinson tells Hank Baskett she felt he was "the scum of the earth" after his dishonest reaction following his cheating scandal involving a transsexual woman.
In a sneak peek from WatchIt with Kendra and Hank, the ex-Playboy beauty chides her husband, and the father of her two children, following his alleged affair with a transsexual model named Ava Sabrina London.
After consulting with Hank's pal Travelle, Kendra calmly told her husband how the scandal "took away her whole life" at the time, even impacting her ability to breastfeed.
Article continues below advertisement
"It was such a gross thing, it was so gross, you don't even understood the sh*t I thought," she scolded Hank, who sat there and took it with an ashamed look on his face. "I was walking around with the WORST feelings and the WORST thoughts about you, a person who I thought was just, right-minded ... and somebody who has a decent mind and a decent heart."
At this point, Kendra unleashed a stream of anger and resentment toward the father of her two children, still very bitter about the 2014 scandal.
"And then I just thought that you were the scum of the earth," she said. "Like, straight out of a dumpster … like you grew on a piece of sh*t."
"I was like, 'If he's capable of doing that, then you are in my eyes, the worst type of human being on the earth.' I though you were insane."
RadarOnline.com was the first outlet to report that the ex-NFL wide receiver had been accused of cheating on the blonde bombshell with a transsexual model named Ava Sabrina London.
On a previous episode, a furious Kendra told Hank he'd be all alone if she wasn't a "ride-or-die b*tch" in it for the long haul.
On the bright side, the couple, who have two children, Hank Jr. and Alijah, have been working hard on their relationship and seem to be on better ground these days.
The exchange airs on WatchIt with Kendra and Hank, Friday on WE tv at 9/8c.