Exclusive
Is Jay Z OK? Rapper Shocks Fans With Drastic Weight Loss — The Secret Reason Revealed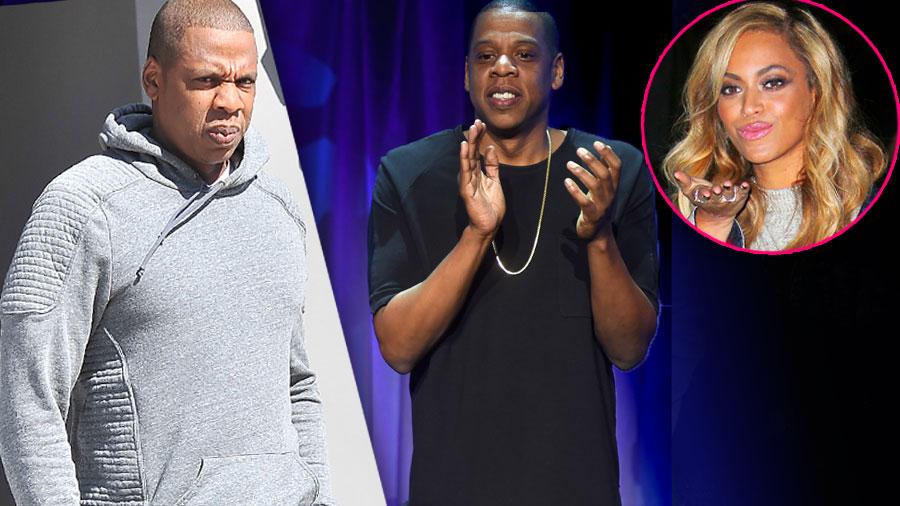 Standing onstage at his Tidal music-streaming service's launch event, Jay Z was surrounded by sexy singers Rihanna, Madonna and wife Beyonce. But it was Jay's body that got people talking — because the rapper recently dropped a drastic amount of weight!
"His weight loss is very dramatic," an insider told Radar. "He looks like a totally different person and is skinnier than he's ever been!"
"He's steadily lost weight over the past two years, but within the last couple of months, he probably dropped another 15 pounds."
Article continues below advertisement
But according to the insider, there's no cause for alarm. In fact, Queen B is the one behind the makeover. Well known for her dedication to fitness, Bey, 33, has put herself and her husband on a rigid regimen over the last few months, said the source.
"Beyonce is in serious weight-loss mode right now. They've been eating mostly vegan and working out together with their trainer, and they've both lost pounds. But Jay lost more than she did!" the insider added.
So has the millionaire mogul, 45, gone too far? Some of his close friends think so.
"At first, people were asking if he was okay or if stress was getting to him. But he says he feels great," the source insisted. "His friends were making fun of him and saying that he's spending too much time in LA!"
As for his wife, "Beyonce doesn't want him to get too skinny" either.
Do you think Jay Z looks better after his weight loss? Sound off in the comments!