Jan Gaye Claims In Autobiography That Actor Ryan O'Neal Sexually Assaulted Her In Front Of Marvin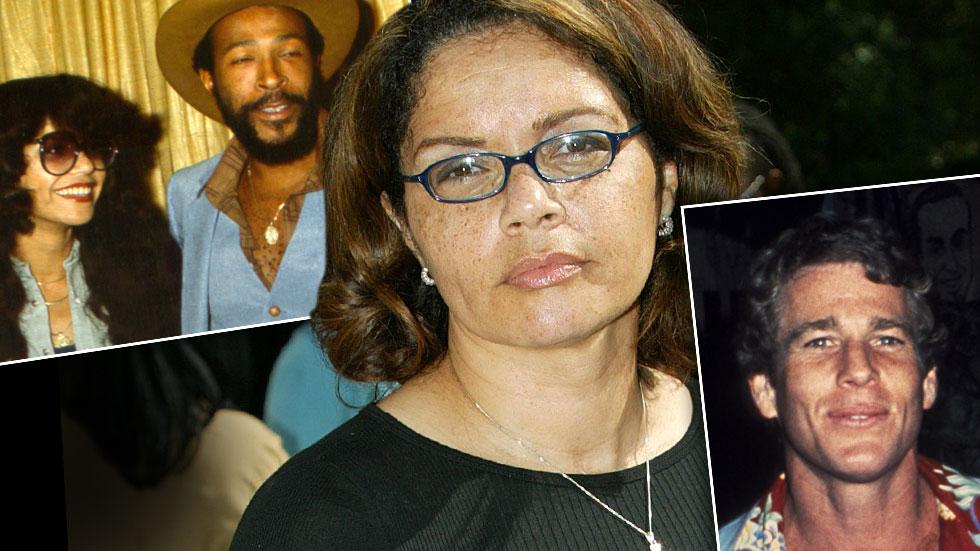 Jan Gaye, ex-wife of soul singer Marvin Gaye, claims former heartthrob Ryan O'Neal sexually assaulted her in a restaurant while Marvin looked on, unaware.
The former Mrs. Gaye revealed the alleged details of the incident in her new autobiography After The Dance. My Life With Marvin Gaye.
During a lunch date in the late 1970s, Marvin and Jan encountered Ryan with actress Candice Bergen. When Ryan came over to say hello to the couple, however, Jan says the dynamic changed completely.
Article continues below advertisement
"He arrived at our table and shook hands with Marvin, who introduced him to me," she explained. "I was thrilled."
"The thrill took a different turn though when O'Neal stood behind my chair and pressed himself against my neck that was covered over by my long, wild hair," she claimed. "He made his move with great subtlety, but there was no mistaking the feel of his penis against my neck."
Jan added: "As he spoke with Marvin, he kept pressing ever so slightly. I had a funny smile on my face. I didn't know what to say or do. So I did nothing. When he left, I didn't share the experience with Marvin. I was afraid it would only lead to a fight."
Ryan denied these claims however, saying he's "never met the woman."
After her brutal copyright battle with "Blurred Lines" singers Robin Thicke and Pharrell Williams, Marvin's second wife is no stranger to controversy.
Jan's book, set to release next month, details the troubled and drug-fueled relationship she had with the legendary Marvin Gaye.