Cheated Out Of Millions? Marvin Gaye's Sisters Upset They Haven't Seen A DIME From $7.4 Mil 'Blurred Lines' Suit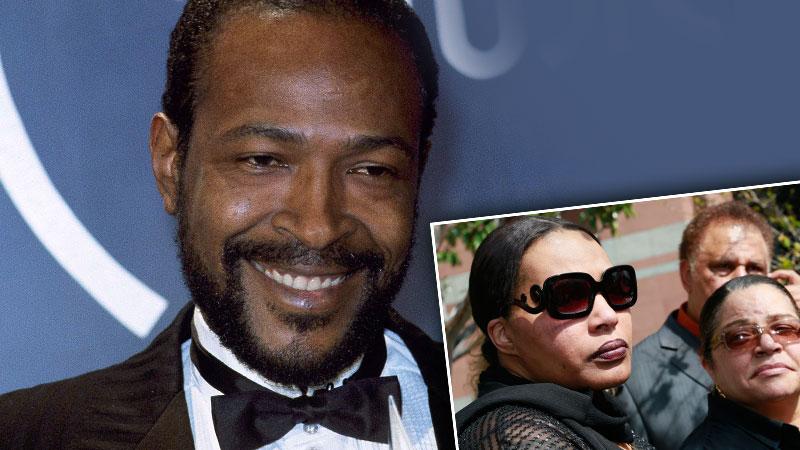 Marvin Gaye's sisters are upset with his ex-wife Jan over not seeing any of the $7.3 million the family won in its suit over the hit, "Blurred Lines."
Gaye's sister Zeola, 69, says that she and sister Jeanne, 78, are living modestly in apartments in Las Vegas. She said that the singer's ex-wife Jan Gaye -- possibly holding a grudge regarding Zeola's 2011 tell-all, "My Brother Marvin" -- has no intent on helping them with the newfound proceeds from the suit against Robin Thicke and Pharrell, that went to her and the singer's three children (Marvin III, 49, Nona, 40, and Frankie, 39).
Article continues below advertisement
Zeola explained the sensitive situation to Daily Mail, saying that when the "What's Going On" singer was infamously gunned down by his father in 1984, he hadn't left a will.
"His estate went to his heirs which we agree with -- but Jan controls it all and that's why we do not get anything," Zeola said. "The bottom line is that they get everything and we don't get a dime. We try and live with that, but it is difficult."
Zeola -- who actually sang on the song "Got to Give it Up," the track that fueled the lucrative copyright lawsuit -- said that "a few million" would be a life-changing sum for her.
"Marvin would have hated to have seen us like this -- he would have cared for us and made sure we were fine financially and with love," she said. "It is hard knowing that all that money is going around and we will never see any of it."
Article continues below advertisement
Zeola continued, "I don't want to be rich: I just want to be comfortable where I can be in a position to say, 'Come on guys, get your passports, we are going to London.'"
There has been ongoing tension between the sisters and ex-wife throughout the years, as Zeola, in her tell-all, claimed that Jan, 55, had cheated on the late soul legend with other prominent stars such as Rick James and Teddy Pendergrass.
Money was often the root of the problems as well, as Zeola said Jan told her she was "picking Marvin's bones" on many occasions. After the verdict was delivered in favor of the family, Zeola and Jan exchanged a series of text messages which began cordially, but quickly turned uncomfortable.
Jan told Zeola she was sad they could never "really be a family," and pledged not to disturb Zeola another time.
"I am tired about the negativity," Zeola said. "I am trying to be as positive as I can and trying to make some money for myself. There is nothing wrong with that. Marvin is in our blood and he loved us. But we have to do the 8 a.m. to 5 p.m. thing to keep going.
"Our heads are a little above water. It is hard to take when you know your brother's work is making a fortune and will for a very long time," she said. "I just want to be able to do things like that and not worry about the next pay check if any of us get sick."