Exclusive
Scientology Drug Scandal! Church Paid More Than $500K To Defend Controversial Rehabs — READ The Tax Documents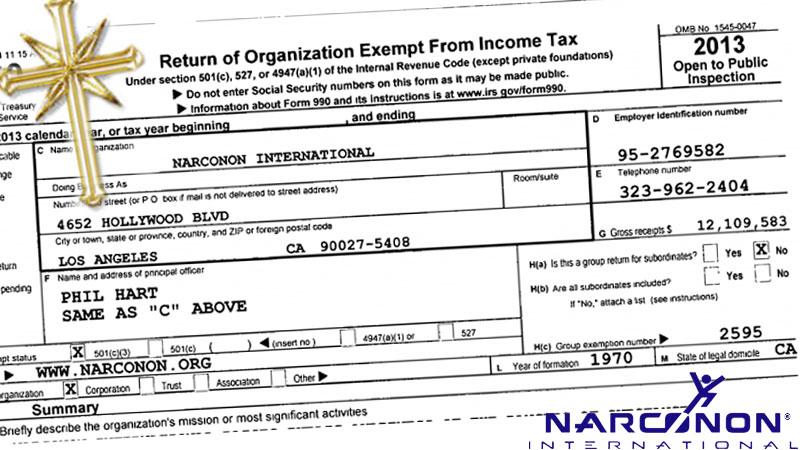 Keeping the embattled Church of Scientology running can be costly! RadarOnline.com has obtained tax records that exclusively reveal the organization has shelled out more than $500,000 to defend its controversial drug treatment program, Narconon.
According to IRS tax returns filed by Narconon International, based in Los Angeles, the church shelled out more than $500,000 to defend the program in recent years: In 2009, the organization paid a Michigan law firm $131,292; and in 2013, $408,027 to a Georgia law firm.
Article continues below advertisement
Narconon was founded by Scientologist William Benitez, and incorporated in 1970 with founder L. Ron Hubbard's assistance. Treatment facilities in the United States and Europe require patients to sit in saunas for long periods of time to flush toxins out of the body.
An Oklahoma Narconon facility had several wrongful death lawsuits filed against it, including one from the mother of a Tulsa man who died on October 26, 2011, in his bed at the Narconon Arrowhead location.
Article continues below advertisement
Travolta has been particularly outspoken with his praise for Narconon procedures in the past. In 2007, for example, the 58-year-old Pulp Fiction star and his wife touted the benefits of the drug-curing program at a $2,500-a-ticket fundraiser they hosted.
"Compared to other rehabs, we're the best," Travolta boasted to attendees at the event.
The IRS tax returns also reveal that the organization paid $345,000 to Chestnut Global Partners, which specializes in assessing "behavioral risk of a defined population, provide training on behavioral risk and assist with employee satisfaction surveys, quality of life, and attitudes towards employment." The returns indicated CGP was paid to complete two separate "outcome studies," according to the documents.
Narconon experienced a significant decrease in net assets between 2009 and 2013, according to the documents. In 2009, the IRS tax return states that net assets were $1,729,505. But in 2012, the organization was in the red for $4,825.060. By 2013, the total assets were out of the red, and in the black for $685,712.
These revelations come on the heels of HBO's explosive documentary, Going Clear, which the church has lambasted.