Bruce Jenner Reveals Biggest Family Concerns In New Transition Interview Promo: 'I Can't Let Myself Hurt Them'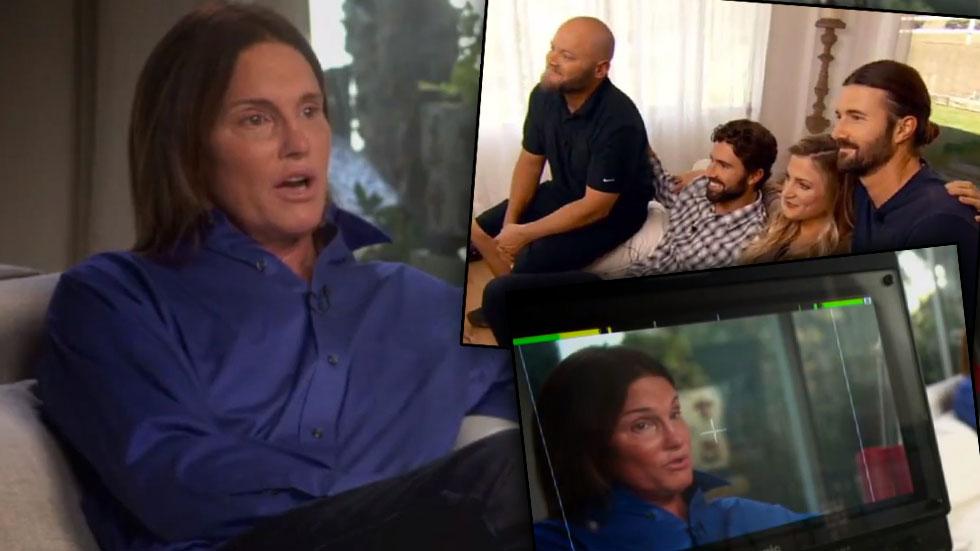 Can't wait for Bruce Jenner's big interview on Friday? Here's another taste!
ABC News has released an all-new promo clip from his upcoming sit-down with Diane Sawyer, in which the former Olympian speaks about his new changes for the very first time.
Despite the drastic moves his made in recent months, Jenner maintains that his family members are "the only ones I'm concerned with" at the moment.
"I can't let myself hurt them," the TV dad admits in the teaser clip.
Article continues below advertisement
However, Jenner seems to be steadily moving forward with his plans, even reportedly scheduling his sex change surgery in just a matter of weeks!
"Bruce is now ready," an insider confirmed. "This is a very, very big step for Bruce to take, and the time is approaching quickly. The surgery will take place at the end of May/beginning of June. It's a very intensive surgery."
Miami plastic surgeon Dr. Mel Ortega, who has not treated Jenner, tells RadarOnline.com that Jenner can expect a six-to-eight hour procedure.
Watch the Video on RadarOnline:
ABC Breaking US News | US News Videos
While the second promo video remains a mystery, much like the first, Jenner does hint at big changes when he confesses: "My whole life has been getting me ready for this."
What do you think he'll confess during they interview? Let us know in the comments below!
Bruce Jenner: The Interview is slated to air on a special edition of ABC's 20/20, Apr. 24 at 9/8c.