Exclusive
Kardashian Sisters Helping Bruce Jenner Pick Out Lingerie For His New 44C Breasts — Cotton Or Lace?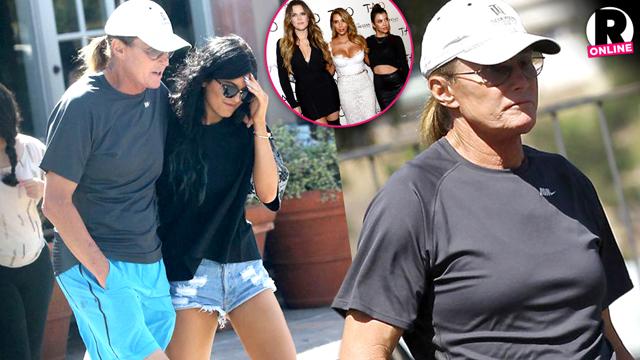 Bruce Jenner has two new reasons to celebrate! After getting a brand new set of breasts earlier this month, a source very close to the Kardashian family has revealed to RadarOnline.com exclusively that his daughters are "helping him through the process" of picking out lingerie.
"Bruce did not know what size to go with and his girls told him that he would look best with a C cup," the Keeping up with the Kardashians insider reveals.
Article continues below advertisement
"They agreed that a solid C would look best on his body type and size."
As RadarOnline.com reported, the 65-year-old former Olympian, who is now fully on his way to becoming a woman, has been in hiding since reportedly undergoing a recent breast enlargement. But he has not been alone!
"He's been leaning on his daughters throughout all of his transition and this part is no different," says the source.
"Although Bruce isn't really thinking about fancy lingerie just yet, he is definitely into athletic women's wear, such as sports bras and bigger panties."
"He's already wearing these types of clothes and has been for quite some time," the insider tells RadarOnline.com.
"But he is not shopping at Victoria's Secret just yet. That time will come!"
Do you think that Bruce Jenner should have gone bigger or smaller than a C cup? Tell us your thoughts in the comments below.