Exclusive
Kim Kardashian Visits Bruce Jenner At Home In Malibu After Breast Implant Surgery — Her Shocking Reaction Revealed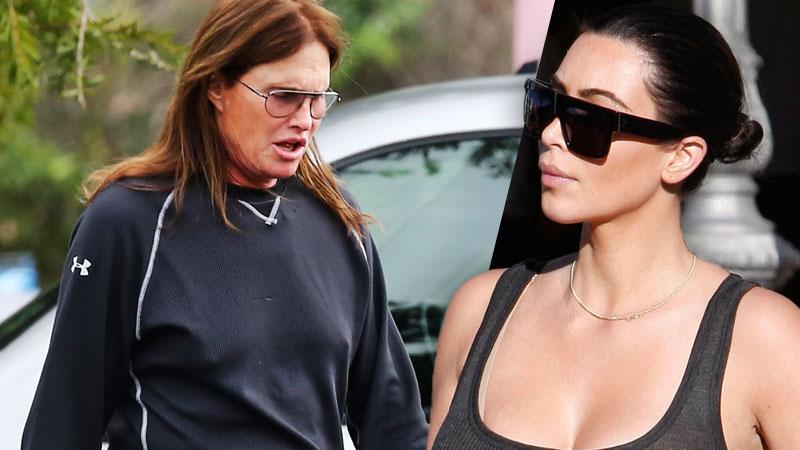 Bruce Jenner has yet to debut his new breasts to the world, but RadarOnline.com has learned that he's slowly been welcoming his family members into his Malibu home to preview his new look. After sons Brandon and Brody cared for him over the past few weeks, Kim Kardashian was the most recent relative to stop by his hilltop retreat — and her reaction to his new bust line was shocking!
"Bruce was pleasantly surprised to see Kim, but he suspected that Kris was behind the visit," an insider told RadarOnline.com. "Knowing Bruce had undergone breast implant surgery, Kim wanted to give him flowers, and offer her support."
Article continues below advertisement
But the hour-long visit wasn't all serious. Said the source, "Bruce was wearing a loose-fitting top and a restrictive bra, so Kim joked her boobs were still bigger than his!"
As RadarOnline.com reported, Jenner recently underwent silicone breast implant surgery.
A Jenner family source previously said, "Bruce hasn't had any work done below the waist — yet. He did get silicone breast implants, and will have the next major surgery in the next few months. Having his penis removed will be the final step of physically becoming a woman."
So far, "Recovery hasn't been that difficult, but Bruce has had to sleep in a recliner to help with the healing," the source said.
"He's not allowed to lift anything, and he has to wear a bra 24/7, but he's expected to resume normal activities in the next six weeks."
For more on the family's reaction, stay with RadarOnline.com.