Exclusive
Bruce's Heartbreak: Kylie Jenner Hasn't Seen Her Dad Since His Breast Implant Surgery — 'Embarrassed' By His Changes?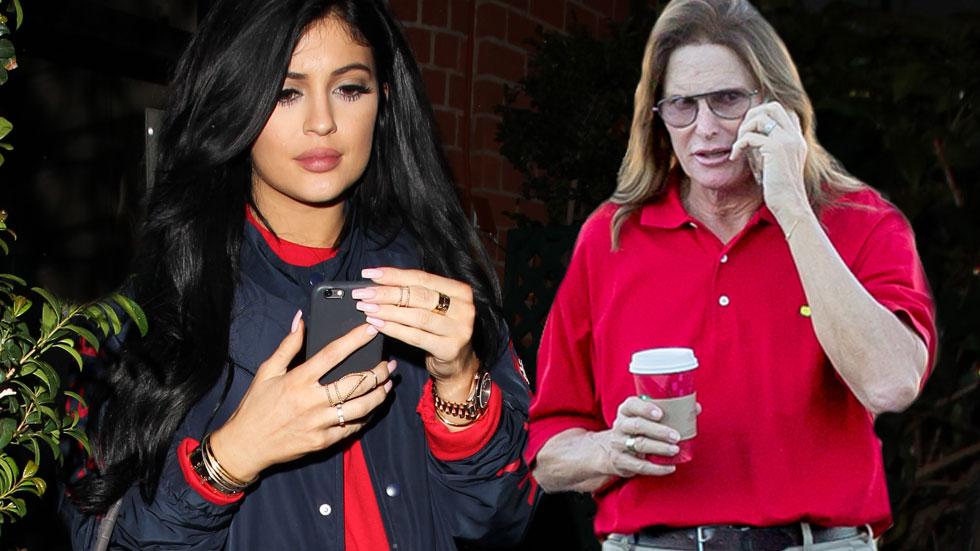 It should be the happiest time of Bruce Jenner's life as he finally finishes his transition to a woman. But RadarOnline.com has learned that his youngest daughter, Kylie, has yet to visit her father after his breast implant surgery, and an insider claims the teenager seems embarrassed by the sex change.
The seventeen-year-old, "keeps promising to visit Bruce at his Malibu mansion, but she never shows," an insider told Radar. "And most of the time, Kylie doesn't even have the courtesy to call Bruce to say she isn't coming!"
Article continues below advertisement
"Obviously it has to be very hard for a teenager to have a father go through a sex change, and it seems she is embarrassed," the source continued.
"But Kylie is just shutting Bruce out and it's breaking his heart. Offering to go to counseling with Kylie hasn't helped. He has no other choice but to let Kylie do her own thing, and hope she will eventually come around."
Meanwhile, his step-daughter, Kourtney, along with ex-wife, Kris Jenner, visited last week, but the source insisted their motives were suspect.
"It was all a public relations stunt," the source said. "Kris wanted to be photographed arriving at the house. Feeling backlash from the public, Kris felt it was important to at least make it look as if she was being supportive."
Daughter, Kendall has been busy traveling, but the source said, "She has been video chatting with Bruce. She is a bit confused by the breast implants, but she knows it's important for Bruce. Kendall is extremely empathetic and has a very, very kind heart."
Watch: Bruce Jenner rides his motorcycle in Malibu